Read Time:
1 Minute, 41 Second
There were 454 active Covid-19 infections in Austria on Sunday. The virus is still present, even though there are more and more relaxations. In supermarkets the wearing of a mouth and nose protector is no longer mandatory. Several experts continued to advocate the mask in the ORF programme "Im Zentrum" on Sunday evening.
It is "an effective means of containment", but is underestimated as much as washing hands, said environmental physician Hans-Peter Hutter. Wearing the mask not only protects the "I", but to the same extent the "we", emphasized the special representative in the Ministry of Health, Clemens Auer. Everyone is affected by the pandemic in the same way and must get through it together, he said, without taking subjective sensitivities into account. "I am protecting myself and the others," said the Special Representative.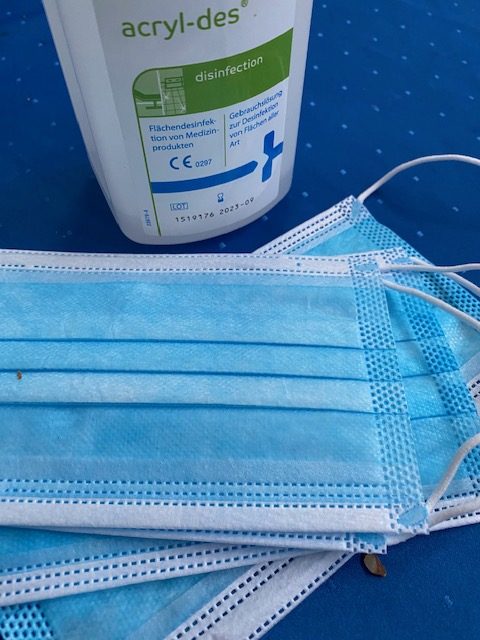 He explained that the obligation to wear masks in supermarkets had been abolished with "a desire for simplification". Hutter, too, would have left compulsory masks in supermarkets. Wearing a mask is just as important as keeping your distance and continuing to wash your hands regularly,  the virus is still there, "sometimes it flares up".
Meanwhile in Germany it was announced on Sunday that the number of people infected with corona at the Tönnies meat factory in Rheda-Wiedenbrück had risen to 1,331. This was announced by the district of Gütersloh am Sonntag. The experts in the ORF broadcast emphasized that such hotspots were due to precarious conditions. Containment was particularly important in this context. The virus is currently at a low level in Austria, but could "cause great difficulties again at any time", warned virologist  Elisabeth Puchhammer-Stöckl. Special Representative Auer is counting on personal responsibility. Time and again, it is heard from numerous catering establishments that regulations are not being observed. Auer emphasized that the authorities cannot control all bars, receptions etc. The operators themselves have a responsibility and should not only think of their own income, said the special representative.
Hector Pascua, Source: ORF "im Zentrum" – 20 June 2020
This post has already been read 260 times!