Read Time:
1 Minute, 15 Second
Starting today – Wednesday, 01. July 2020,  the corona security measures in Austria will be further reduced. For example, all sports – including contact and team sports – will be permitted again. Waiters are no longer required to wear masks, and closing hours will be lifted for events for up to 100 people.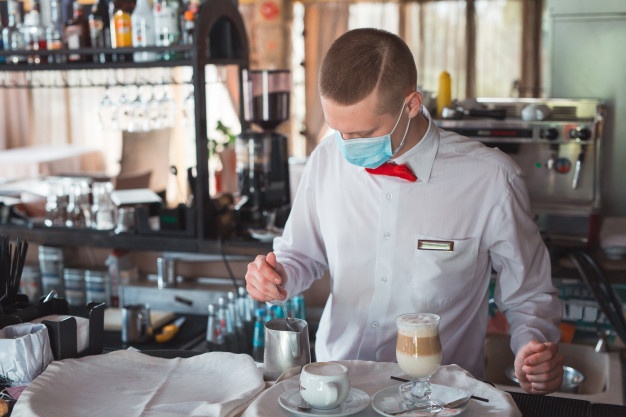 Restaurants are now allowed to open at 5.00 instead of 6.00 hours. Buffets with self-service will in principle be possible again. The curfew for closed events for up to 100 people – for example birthday parties – will be lifted. There will also be a relaxation for guests of sporting and cultural events. Here, with assigned and marked seats, up to 250 people are allowed in closed rooms and 500 in the open air area.
However, the Medical Association recommends that Austrians continue to use a mouth and nose protector despite the extensive abolition of the obligation to wear masks indoors. Outdoors, one is safe if safety distance is observed. Transmission is more apparent in events done inside, as current cases show, explained Thomas Szekeres, President of the Medical Association, Tuesday evening in the ORF "Report".
He himself still wears a mask when shopping. Szekeres appealed to the responsibility of the individual. "Please continue to wash your hands. The virus is still out there." The danger of numbers rising, he said, but Austria is a model country and he hopes "that we will remain so."
— Hector Pascua
This post has already been read 115 times!