Read Time:
2 Minute, 26 Second
COVID 19 relaxation is suspended again – Texas introduces compulsory masks – 10,000 new infections in Florida alone
In the USA, the corona virus is still on the rise. Within a single day, over 55,000 new infections were detected. According to a Reuters census, this is the highest daily increase ever reported worldwide. By late Thursday, 55,274 new cases were registered. So far the record was in Brazil, which announced 54,771 new infections on June 19.
The number of infections in the USA is rising rapidly: just two weeks ago, the number of new infections per day was around 22,000. Only at the beginning of the week, US health expert Anthony Fauci warned that the threshold of 100,000 new infections per day could be exceeded if no measures such as wearing masks or distance rules were followed.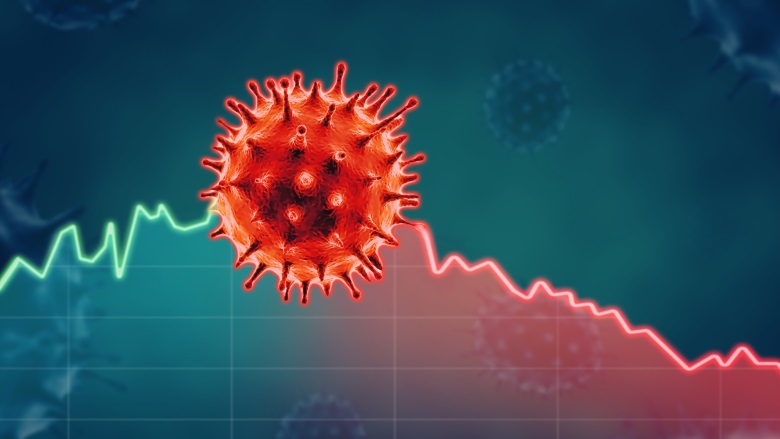 South and West worst affected
While New York in the northeast of the country was the epicenter at the beginning of the pandemic, the corona virus is now spreading south and west. In Florida alone, more than 10,000 new cases were registered on Thursday – more than ever before in a single day in the state with its 21 million inhabitants. In order to stop the wave of infection, some states have suspended the easing of regulations that have already been introduced. Bars and beaches were closed, fireworks were cancelled for the upcoming Independence Day on Saturday.
The US states deal differently with a mask obligation. Vice President Mike Pence said before a visit to Florida that he sees no need for a nationwide mask obligation. Together with President Donald Trump, he supported the decisions of some states to pause at the loosening that has already begun. There is not always agreement between Trump and the governors on how to proceed in the fight against the corona virus.
Masks are now mandatory in Texas
In a press coference on Thrusday, the governor of the US state of Texas announced the mandatory use of masks. This applies to all districts with more than 20 cases, announced the Republican Greg Abbott. Leading Democratic politicians from Texas' metropolitan areas have been calling for this step for months, but Abbott, like many Republicans before him, did not consider it necessary. But now it is absolutely necessary, he said in a video message. In recent weeks there has been a rapid and substantial increase in coronavirus cases. On Thursday alone, Texas reported 8000 new infections. "We must refocus our efforts to stop the spread of the disease. But this time we don't want to close Texas down again."
More than 2.7 million corona infections have been reported in the United States. More than 128,000 people died there from Covid-19 according to official statistics. No country is as affected by the pandemic as the United States.
— Hector Pascua
This post has already been read 198 times!