Read Time:
1 Minute, 43 Second
Vienna, Austria, 5. July 2020 – Already for the third day in a row there are more than 100 new coronavirus infections in Austria! From Saturday to Sunday the number rose again by 115, just like from Friday to Saturday. As of Sunday morning, there were 959 active coronavirus cases in Austria, according to figures from the Ministry of the Interior and the Ministry of Health.
According to the Ministry of the Interior, about 18,200 people have  been tested positive so far. 706 people have died of Covid-19 so far, more than 16,600 are considered to have recovered. On Sunday, 72 people were in hospital, ten in intensive care.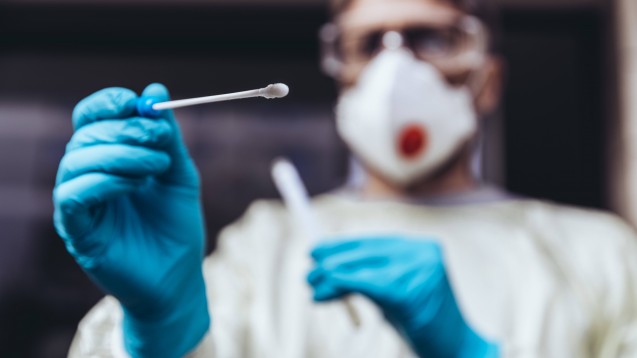 Upper Austria with most new infections
Upper Austria recorded the highest number of new infections, with 56 cases added to the total, which means that 359 people are currently actively ill. In addition, slaughterhouses are now also affected by the spread of the virus. LH Thomas Stelzer announces: "The controls will become stricter and more exact! Vienna comes in second place in terms of new infections: here an increase of 43 cases was recorded. In the federal capital, 348 people are currently considered active cases.
There were six additional cases in Styria, where 58 people are currently infected. Recently, there was also great excitement there about a Graz construction company, from which a corona cluster emerged. A total of 19 infections with the corona virus were detected
Only two federal states without new infections
In Lower Austria two cases were added, 101 people are currently ill. Tyrol and Salzburg each recorded three new infections, Carinthia two. Only in Vorarlberg and Burgenland were no new cases added.
Anschober announces Corona traffic light system
Since the number of new Covid-19 infections is unfortunately on the rise again, Austrians should soon be warned of the danger with a traffic light system. "This should give the population a first impression of the current corona risk," said Health Minister Rudolf Anschober (Greens).
This post has already been read 333 times!