The Philippine-Austrian Cultural and Educational Society (PACES) inducted its newly elected set of officers at a virtual oath-taking ceremony held via zoom in Vienna, Austria on 9 January 2021.
Assuming their posts as Officers and Executive Board Members of PACES for a two year term are:
Ms. Maria Zelda "Marizel" Rojas as President
Ms. Priscila Ramo-Confiado, Vice President for Internal Affairs
Mr. Franz Berner, Vice President for External Affairs
Ms. Robee Sallegue, Secretary
Ms. Nilsa Fischer, Treasurer
Ms. Jane Abaya and Mr. Rodolfo Quevenco, Auditors
Mr. Efren Abaya, Chair, Scholarship Committee
Ms. Gina Villanueva-Weinzierl, Chair, Fundraising Committee
Guests at the virtual induction included Filipino Community leaders in Austria such as Evangeline Aschenbrenner (Sunshiners), Lolit Kaszuba (ANEA), Cindy Valenzuela (VIC CF), Nancy Agbon (Austria's Rock Diva) and young entrepreneurs Richie and Mandy Climaco (Infintiy Cargo) Diaspora leaders in Europe also witnessed the Induction: Mayor Danny Favor and First Lady Maribel Favor (United Kingdom), Mary Grace Schardin of ENFiD-Alemanya, Ana Bel Mayo of ENFiD-Italy and Pilya Blog Magazine Publisher Maria Ces Seidel (Germany).
PACES elected Vice President Priscilla R. Confiado delivered the Welcome Remarks, followed by an Invocation of Anson Samuel. PACES' outgoing President Ms. Malou Reininger delivered an inspirational message expressing her gratitude for her two-year tenure. Her Statement was followed by the oath-taking ceremony administered by Ambassador Extraordinary and Plenipotentiary to the Arab Republic of Egypt with concurrent jurisdiction over the Federal Democratic Republic of Ethiopia, the State of Eritrea and the Republic of the Sudan, HE Sulpicio M. Confiado, who joined online all the way from Cairo, Egypt. Ambassador Confiado is an Honorary Member of PACES. In a brief statement, he praised the work that PACES has done thus far and encouraged the new officers to carry on with their mission of uplifting the lives of students in the Philippines.
Former Philippine Ambassador to Austria Maria Zeneida Angara Collinson, PACES Founding Ambassador, also conveyed her inspirational message for the new Executive Board from her base in Australia.
"I share the pride and good wishes of all PACES members and contributors in congratulating the four graduates of the STEMs 70 scholarship program. Let our passion, determination, hard work and belief in the mission and vision of PACES be our lodestar as we navigate through the uncharted waters of these times. Science and Humanity will prevail," she said.

The event concluded with the acceptance and closing remarks of the new PACES President, Ms Marizel Rojas, followed by the rendition of the song "Light of a Million Morning" by Ms. Sonia Macatangay.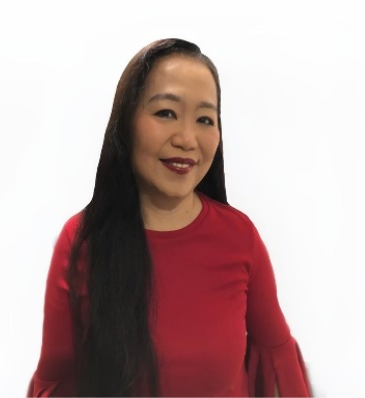 PACES is an association of like-minded members of the Philippine-Austrian community, which aims to provide full scholarship to deserving students in the Philippines pursuing college degrees in the scientific fields. Furthermore, these efforts strengthen the inter-cultural dialogue and the bilateral relationship between these two nations. PACES has partnered with ANCOP (ANswering the Cry Of the Poor), Philippines, a social ministry of the religious organization, Couples for Christ, in managing the scholarships of the sponsored Filipino students.
For more information:
W: http://www.paces-stems.org/
FB: https://www.facebook.com/pacesstems
M: 0043 69914596190
Press Release/Pictures provided by Ms. Marizel Rojas
This post has already been read 358 times!