Read Time:
1 Minute, 53 Second
Vienna breathes a sigh of relief. Despite masks.
For months, the Austrian capital suffered from the toughest lockdown measures in Europe. Now the restaurants, hotels, department stores, galleries and museums are reopening. A wistful stroll through an awakening city.
Vienna, which lay empty, pale but dignified during the lockdown, is opening up. But not in a bad mood, with bureaucratic paperwork under its arm as in other neighboring european countries, but fine and solemn.
Stores, department stores, museums and galleries have been open again since May 19, as have outdoor restaurants. Depending on capacity, of course, you can only get in nevertheless if you have one of the 3G requirements a negative test, vaccinated or recovered from COVID 19 infection.
Time for a walk through the city.
Still in the morning it pours miserably. Wind makes the hair stand unpleasantly vertically in the air. I see infront of the St. Stephans church in Vienna's 1st District a handful tourists.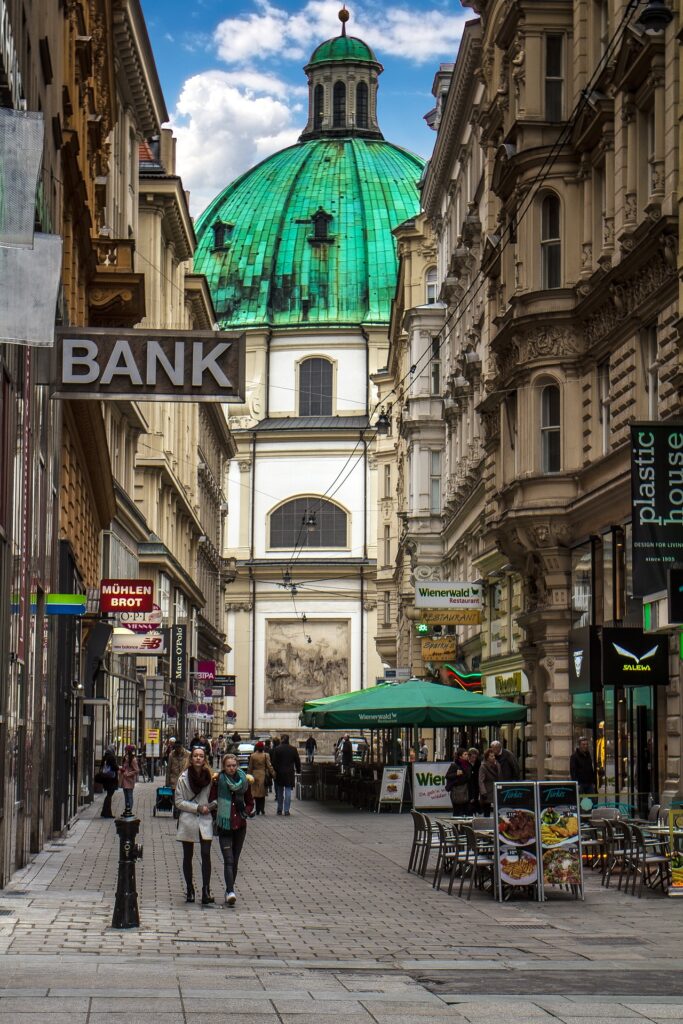 Inside, the church is empty. A man sits in the side apse near the canopy. His mask has slipped over his chin. He is wiping his eyes; it is not clear whether he has been crying or is simply tired.
Across from the church, a cafe-restaurant are as full as ever from mid-morning. Stalls erected on the sidewalks in front of restaurants and table-and-wicker-chair arrangements with awnings instead of the empty facades and dark windows of months past. People sitting at tables, faces freed from masks, normal spacing.
Vienna on this day is: shopping, eating, drinking, divine consumption. In the stores, I saw several restaurant personal standing without masks, which they put on only when a customer comes in.
Schönrunn Garden and Zoo – first day of reopening. Animals come wide-eyed and closer than usual to fences and visitors. A group of gray-shouldered people in anoraks surround a small monkey pavilion. "Oh look how they eat, how can it be, something so golden," one man exclaims, pointing to a macaque holding apple slices.
Evening, reddish, slowly darkening sky. Walking along Kärtner ring, I saw two young women lean on the balcony of the upper floor. They hold cigarettes in their hands. It seems that life is beginning again.
This post has already been read 180 times!