Read Time:
4 Minute, 27 Second
by Sarah Jozelle Rojas
Vienna, 14 January 2022 – Members of the Vienna International Centre Club Filipino (VIC CF) gathered virtually at its Annual General Meeting  (AGM) on Friday, 14 January 2022. The AGM which is normally held at the United Nations headquarters in Vienna took place via zoom due to the CoViD-19 pandemic restrictions.
The welcome remarks was delivered by Concepcion Segura, VIC CF President. She also presented the activities spearheaded by the VIC CF in 2021.
Notable among the attendees were the two former Presidents. Dr Nini RB Bautista de Garcia, first VIC CF President joined from Charlotte, North Carolina USA. She was thrilled to see the VIC CF in action at the AGM and to feel the members' passion just like when they first started the Club 25 years ago. Dr Emmy Duran, currently in Vienna, encouraged the VIC CF to continue the good job it is doing and looks forward to a year free of pandemic.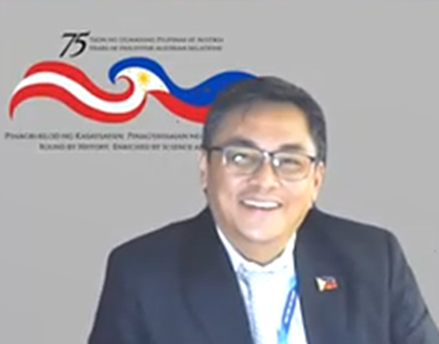 The VIC CF AGM was also an opportunity to meet and greet the newly arrived Deputy Chief of Mission of the Philippine Embassy in Vienna, Chargé d' Affaires a.i. Consul General Ivan Frank M. Olea. In his inspirational message, CdA Olea, thanked the VIC CF for the invitation to attend the AGM. He mentioned that it is his first exposure to the multilateral diplomacy of the United Nations since he was working mostly on bilateral relations in his previous posts, except for his involvement with ASEAN. He assured everyone of his wish to work closely with the Filipino community saying that "Your Embassy is looking forward to working with you closely on activities that will enhance the profile of us Filipinos in Austria…".
Zandrine Kocjan, VIC CF Press Relations Officer, presented the planned activities and events in 2022, such as the "Spring to Remember 7" Charity Dinner in May, "Almusal para sa Kalayaan" in June, Octoberfest in October, Carol Singing at the Christmas Tree in Stephansplatz on 22 December and many more. It is understood that these will be subject to the pandemic restrictions in place.
Zandrine also informed about upcoming activities and events in the Filipino community and encouraged everyone to save the dates and attend. More details to be provided.
25 January PACES-VIC CF Virtual Presentation, Dr Carmela Centeno PhD
12 February "Unity for a Cause" fundraising for typhoon Odette victims in the Philippines
25 February PACES-VIC CF Virtual Presentation, Dr Baby Jane Punongbayan
13 April                       Visita Iglesias of 14 Churches in the 1st district of Vienna
12 June PACES Floral Offering at the Catalpa Trees in Rathaus
12 June ENFiD-Austria "Wagayway ng Watawat"
9-18 September Festivities in honour of Our Lady of Peñafrancia
Retirees Representative Cindy Valenzuela presented the ongoing VIC CF call for donation for typhoon Odette victims in Siloo, Malitbug, Bukidnon, where a total of 22 families were severely affected. Out of these 22 families, 11 lost their homes and belongings while the remaining 11 had partially damages houses. Ending her presentation, she encouraged everyone to help, "Let us be the light in their darkness" through donations through an account which will be provided upon request.
VIC CF is an organization whose members are Filipino staff members at the different organizations in the UNO City in the VIC. Established in September 1997 during the visit of President Fidel V. Ramos, it aims to "promote the personal and professional growth of its members, particularly within the context of changes affecting multicultural organizations and societies in which every member is both a contributor and a beneficiary. It provides a forum that is conducive to the social, cultural and intellectual interaction of its members".[1]
[1] Excerpt from the VIC CF Statute
About the Author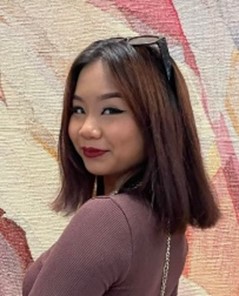 Currently taking up Communications and Social Sciences at Mater Salvatoris in Vienna, Austria, Sarah Jozelle Magistrado ROJAS is the President of the Young European Network of Filipino Diaspora Austria (YENFiD-Austria). She is the product of a Bicolana-Zamboangeño union, born in Austria, typical Austro Pinay actively involved in the Filipino Community.
Sarah is the Assistant Secretary of Bikol Society Austria (BSA), a member of the Philippine-Austrian Cultural and Educational Society (PACES), the United Nations Women's Guild (UNWG) and Green Heroes Austria. As the daughter of a member of the Vienna International Centre Club Filipino (VIC CF), she is also a VIC CF member. Recently, she discovered her interest in prose and passion for poetry.
E: sarahj.rojas@yahoo.com IG: bratsybits YT: Heart2Heart – YouTube
FB: Sarah Jozelle Rojas W: This is Sarah | Simply Sarah (wixsite.com)
This post has already been read 94 times!