0
0
Anna Yacat-Bader, a Pinay contemporary Artist from Vienna, will be presenting her Art Works in an Art exhibition on February 11, 2023, in Napoleon Museum, Deutsch Wagram, Lower Austria.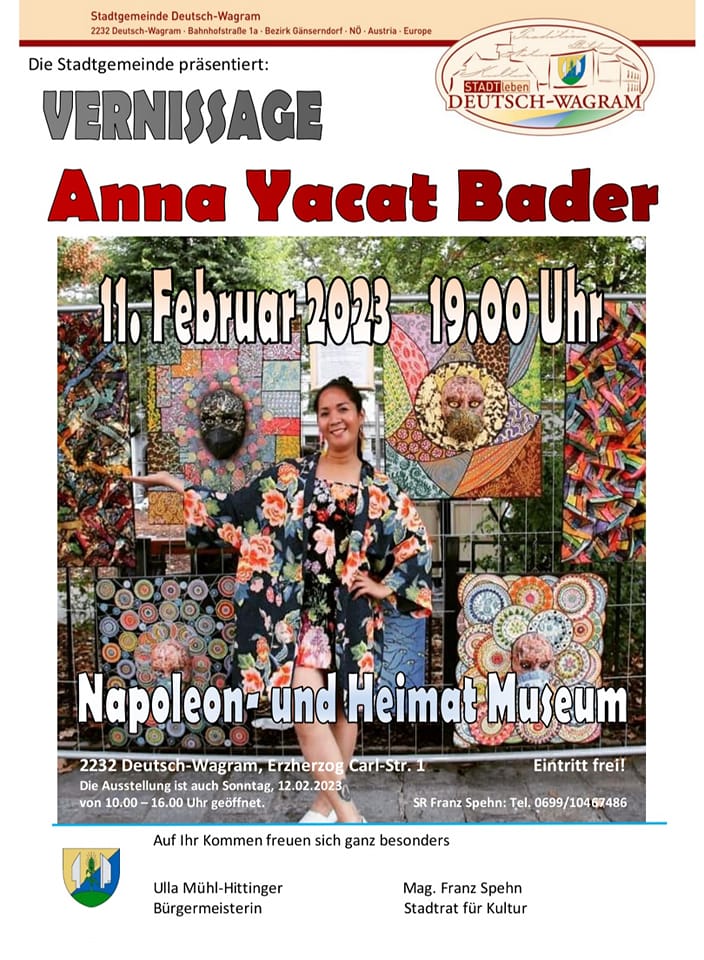 During the past years, Anna Yacat Bader has often been invited to join international artists to exhibit her fascinating Artworks at the Museum. One of them was the Vernissage "Art across all borders," where Yacat Bader showed her fascinating works on the theme of dreams.
She is also a permanent artist-guest at the annual StreetArt – Art on the fence in the Börsepark, Vienna.
The exhibition is also open on Sunday, February 12 from 10 am to 4 pm.
Address: NAPOLEON MUSEUM DEUTSCH-WAGRAM
Erzherzog Carl-Straße 1, Deutsch-Wagram, Austria
This post has already been read 3658 times!