Read Time:
1 Minute, 39 Second
Austria's team captain David Alaba got the 33rd title in his super career. That was when the final whistle sounded in front of 60,000 spectators at the Olympic Stadium in Seville in the final of the Spanish Copa del Rey for a 2-1 (1-0) win over Osasuna, the glaring underdogs from the Basque Country. The only title that Alaba had not yet won with Real Madrid since August 2021.
It was Sunday, ten minutes past midnight, when captain Karim Benzema up in the royal box, received the trophy from King Felipe VI, a confessed Real fan who had flown from the coronation of King Charles in London to Seville for the cup final, and then carried it down to the team. Touching the trophy is now routine in front of Alaba. The first time he did so was in 2010. Real Madrid's 20th triumph in this competition was the first in nine years. Also, at that time, Carlo Ancelotti was the coach.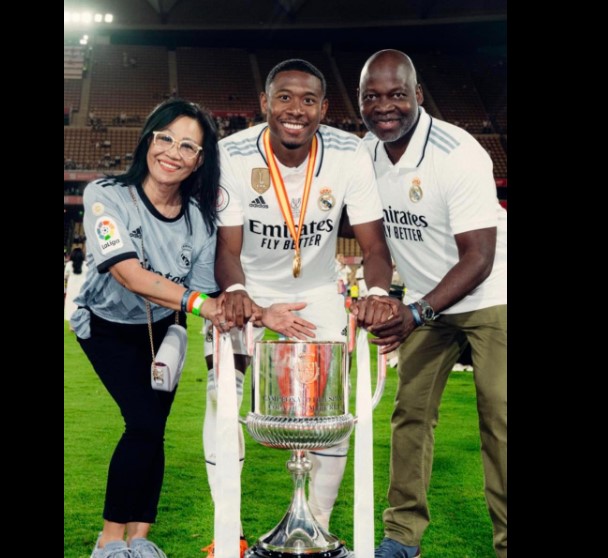 Alaba's three training sessions with the team were enough for him to put the 30-year-old in the starting eleven immediately after a three-week injury layoff. From the first minute, he was the boss in the defence, a resting pole. With a free kick to the crossbar after 31 minutes, he almost provided the 2-0 lead. The father of Real's victory was the Brazilian Rodrygo. They scored both the quick lead after two minutes and the winning goal after 70 minutes after preparatory work by his compatriot Vinicius junior. A minute earlier, Alaba was given a new position: left-back instead of Frenchman Eduardo Camavinga. German Antonio Rüdiger took over Alaba's duties in the center. Luka Modric, unlike Alaba, was spared by Ancelotti for Tuesday's Champions League semifinal against Manchester City at the Bernabeu Stadium, playing only in the final 13 minutes instead of Toni Kroos.