Read Time:
1 Minute, 7 Second
The European Filipino community celebrated the European Fiesta Señor 2023, Milano Kaplag, and Sinulog on 30 April 2023.
The Sto. Niño devotees and contingents were welcomed at Duomo di Milano, Milan Cathedral.
Devotees were delighted that their prayers were answered positively and that everything went well according to plan.
They lined the streets as the Grand Sinulog parade went from the Duomo di Milano to the Castello Sforzesco.
This is known to be the largest gathering yet involving Filipino Catholics in Europe since the pandemic.
Hundreds of Filipino devotees from different parts of Europe, such as Belgium, Italy, France, Germany, Switzerland, Ireland, Austria, and the United States, gathered and participated in honoring Señor Sto. Niño.
The Austrian contingent was headed by the Kapunungan ng mga Bisaya sa Austria. Leaders and participants of the Sinulog Festival in Europe, mainly from Vienna, are delighted to garner the following prizes:
* 1st place- Best in Costume
* 2nd place – Best in Choreography
* 4th Place – Festival Queen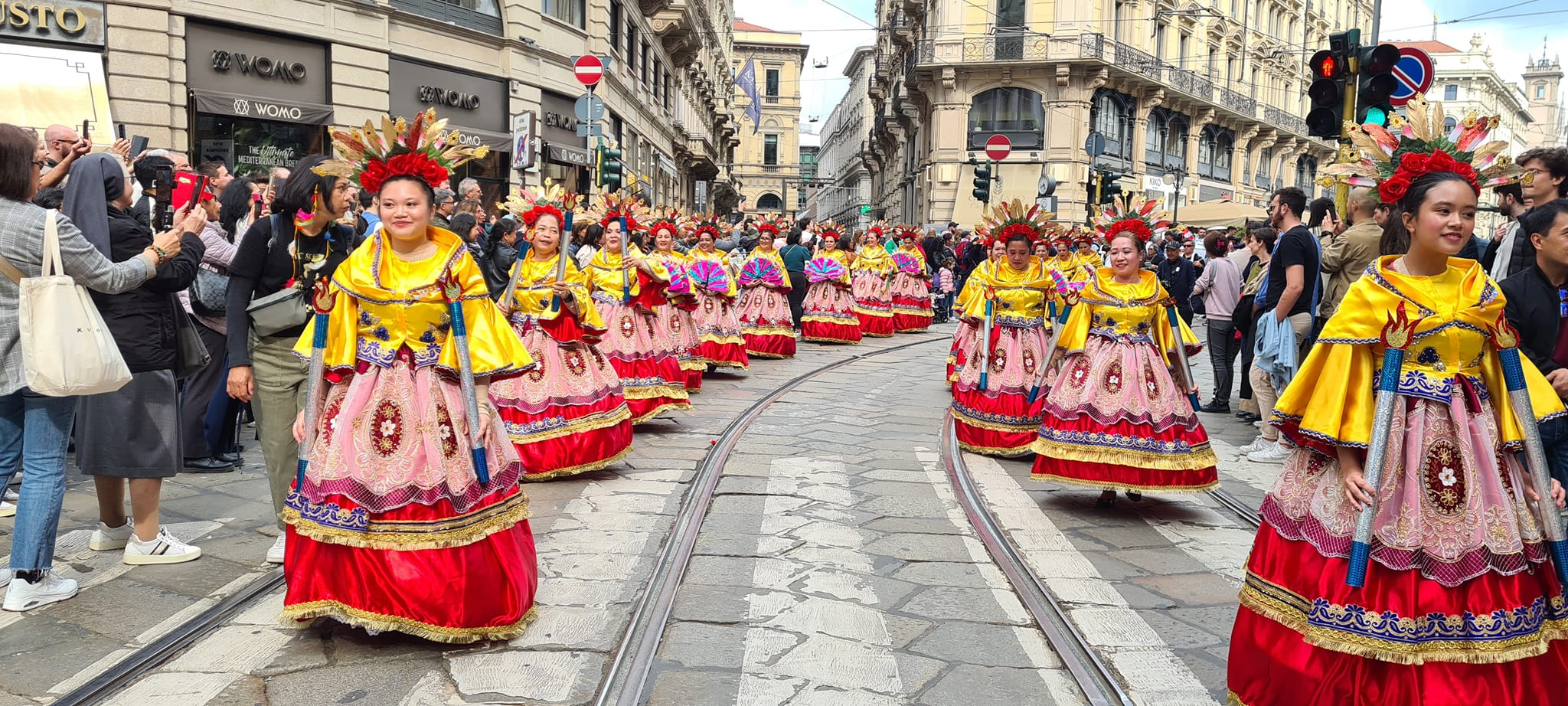 The European Fiesta Señor 2023 Milano Kaplag & Sinulog Festival theme was  "Faithful Witnesses, Joyful Missionaries." Archbishop Jose Palma from the  Archdiocese of Cebu celebrated the Holy Mass with the faithful coming from different parts of Europe. Archbishop Bernardito Auza, Papal Nuncio of Spain & Andorra, likewise joined the celebration with several Filipino priests in Europe.
Hector Pascua/pictures: Mandy Salonga/Glenn Figuracion
This post has already been read 1234 times!