Read Time:
1 Minute, 51 Second
Vienna, Austria. One hundred twenty-five years ago, the Philippines was freed from the clout of Western power. Filipinos, wherever they may be, never forget to look for different ways to celebrate the country's independence.
In Vienna, Austria, a Floral Offering Ceremony at the garden of the Vienna City Capitol has been initiated by the Philippine Austrian Cultural Society (PACES) under the leadership of Ms. Marizel Rojas, President of PACES.
In 1998, on the celebration of the Philippine Centennial Anniversary of the Philippine Independence, a Catalpa Tree was planted in the eastern part of the Viennese City Hall Garden. Malou Reininger, a Filipino community leader, explained that the tree's trumpet-shaped flowers herald the next hundred years of Philippine-Austrian relations.
Speaking about the theme of this year's Philippine Independence Day Celebrations – Kalayaan 2023: "Kalayaan. Kinabukasan. Kasaysayan." focuses on the freedom our forebears struggled for in the future that they dreamed for the country and the history that we seek to remember and honour them with.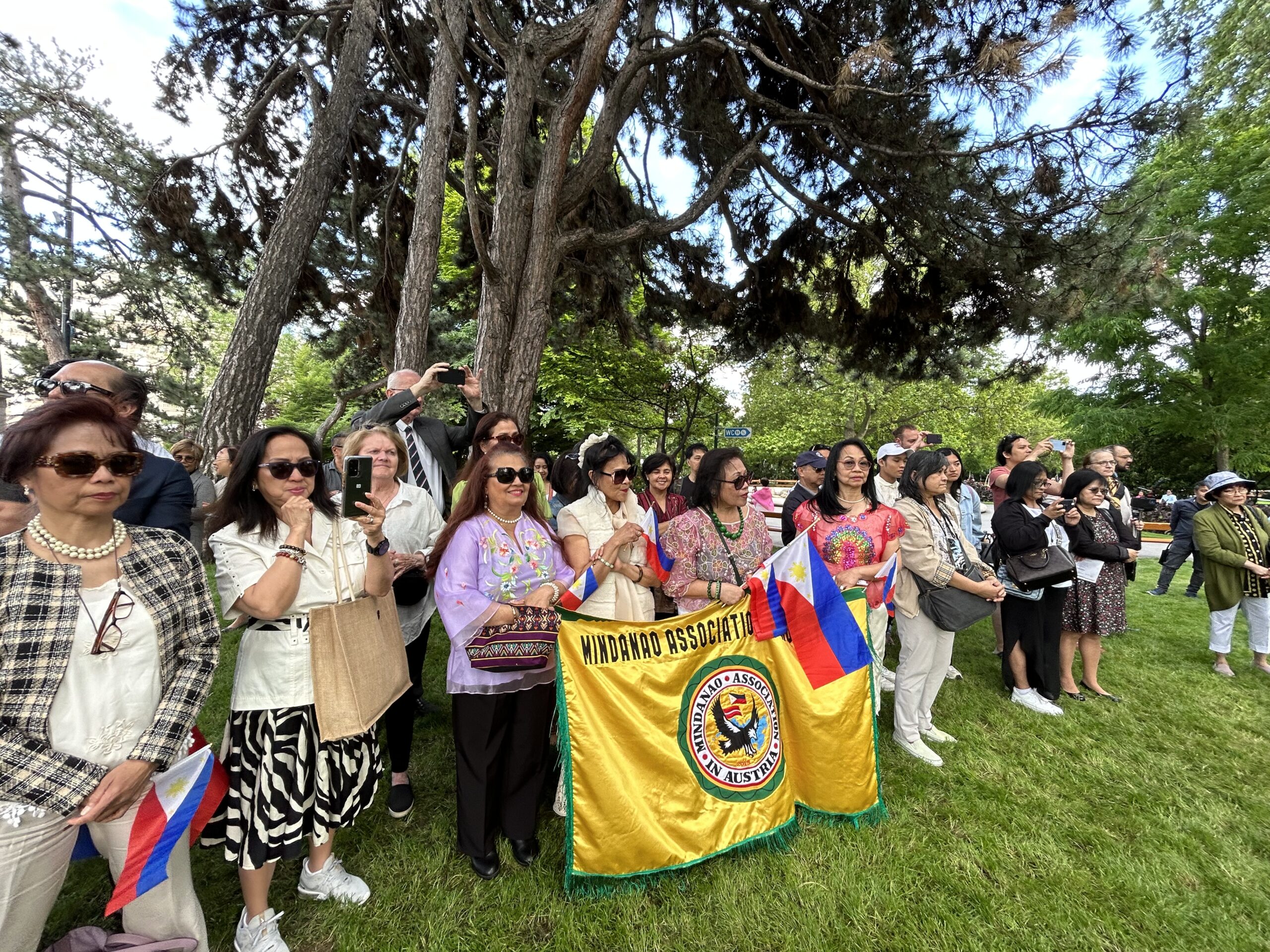 Ms. Marizel Rojas, President of PACES,  noted that problems and difficulties might be on our way, though these could be regarded as challenges to reach our goals.
"I am pleased that these two trees continued to grow, look sturdy, and the flowers symbolize the flourishing relations of Austria and the Philippines," Vienna City Councillor Mag. Isabelle Jungnikel said in her inspirational speech.
Jungnikel acknowledged the excellent services of the Filipinos working in the health sector.
Mr. Ernst Woller, the First President of the Vienna State Parliament, joined the Flower Offering Ceremony.
Other guests during the event were Mr. Hermann Kroiher, UNCAV Secretary General, and Mr. Peter Haider, President of Universal Peace Federation Austria.
The Deputy Chief of Mission, Consul General Ivan Frank Olea, also gave an inspirational message.
The Koro Sta. Cecilia led the singing of the Philippine National Anthem. The choir also rendered intermission numbers during the program.
Ms. Malou Reininger, former president of PACES, warmly welcomed the guests and her fellow Filipinos in her welcome address.
The Floral Offering was a celebration to commemorate the 125th Philippine Independence Day and give importance to the bilateral ties between the Philippines and Austria.