Read Time:
1 Minute, 30 Second
The Philippine team garnered the second-best finishing time for Asian teams competing at the 2023 World Mountain and Trail Running Championships held in Innsbruck, Austria, on 7-10 June 2023. This strong showing from the eight men and women representing the country comes despite the athletes' first time running in the snow.
In total, 69 countries participated in the Championships. Aside from the Philippines, other Asian teams represented at the Championships were from Cambodia, China, Indonesia, Japan, HK SAR, Nepal, Malaysia, the Republic of Korea, and Taiwan.
Team Philippines was represented by head coach and two-time Southeast Asian Games gold medalists Christabel Martes and Elizabeth Dangadang, who ran in the female category as one of three Asian countries–and the only Southeast country–to finish both the long and short trail events. Long trail runners Arnie Macaneras, Larry Apolinario, John Ray Onifa and short trail athletes Randolf Gonzales, Godwin Mirar and Jayson Zonio comprised the men's team. This was the team's first time running in the snow-capped Austrian Alps.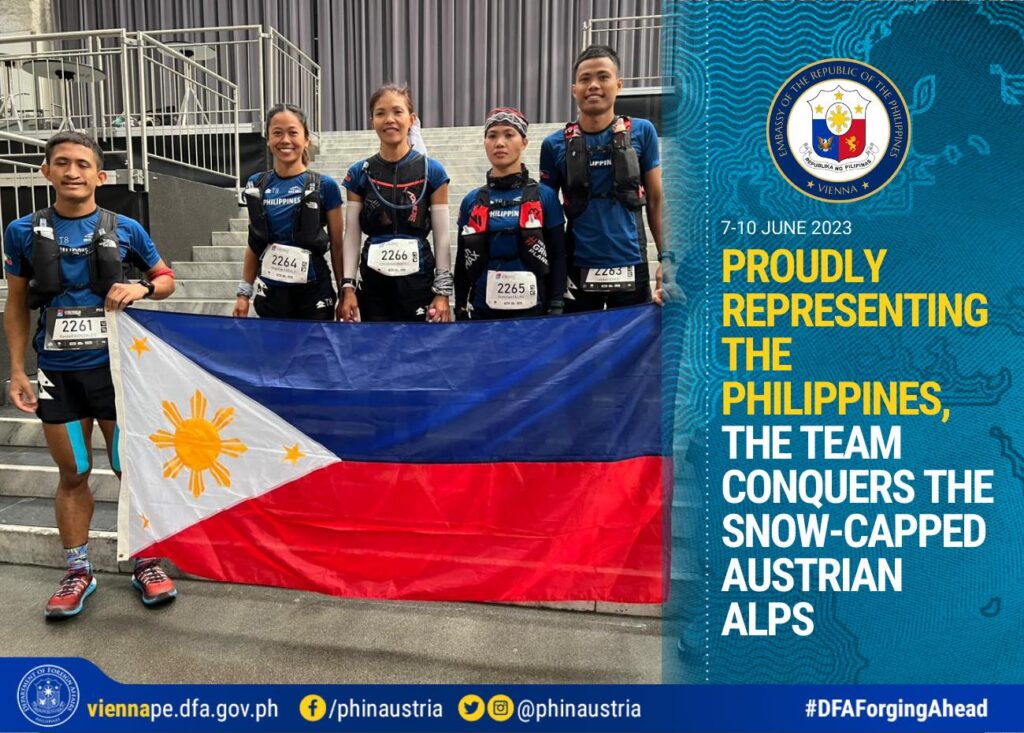 The athletes were accompanied by three Philippine Trail Running Association officials: Ms. Christine Ferrera, Mr. Thumbie Remigio, and Dr. Marc Molina.
The two significant events were the 85 km long distance trail course at 6,200 metres elevation gain and the 44 km short distance trail course at 3,194 metres elevation gain above sea level. In the long-distance event, the Philippine team was the 3rd best Asian performer after Japan and Hong Kong SAR. In the short-distance event, the Philippines ranked the best Asian performer.
Mountain and trail running was only officially recognized as a competitive sport by the Philippine Athletics Track and Field Association (PATAFA) in December 2022.
This post has already been read 1022 times!