Read Time:
1 Minute, 31 Second
The Philippine Embassy in Vienna is pleased to announce that the Paaralan sa Pasuguan will once again be held at the Embassy.
It will be held every Saturday from 12 August to 2 September 2023.
According to the information posted on the Facebook page of the Philippine Embassy, the Paaralan sa Pasuguan will offer modules on Philippine geography and history, Filipino culture and values, conversational Filipino, as well as Filipino songs, dances, arnis, drawing, photography, and folk dances and children's games which will be taught by a corps of volunteer-teachers from the Filipino community and the embassy.
Paaralan sa Pasuguan is a collaboration between the Philippine Embassy and Sentro ng Kultura at Wika ng Austria at Pilipinas.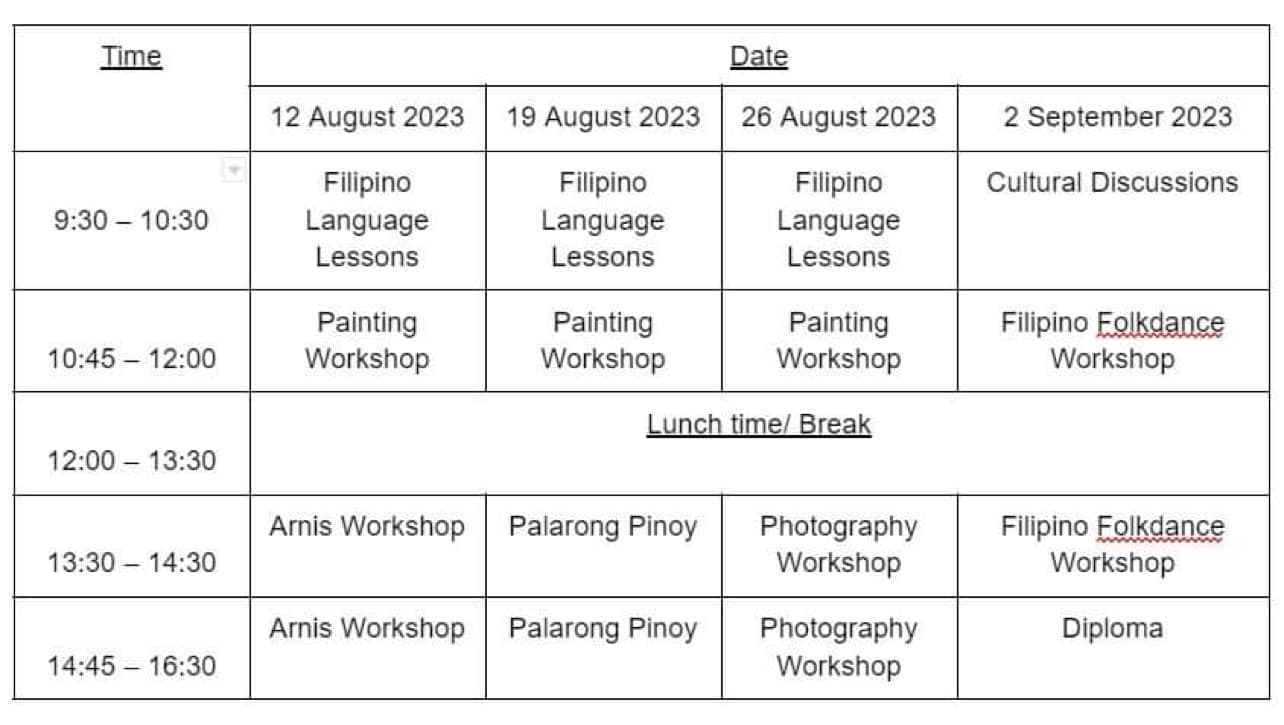 It seeks to educate Filipino children from 7 – 15 years old about the Philippines and its people, history and culture so the younger generation of Filipinos and Filipino-Austrian students may develop an appreciation for the Philippines and pride in their Filipino heritage.   

Its ultimate goal is to instill in children a deep sense of awareness and pride in being Filipino. The program also sought to help them cope with the challenges of being raised in a dual-culture environment by assisting them to gain a better understanding of Filipino culture and values.

There are around 30,000 ethnic Filipinos in Austria. The majority have already been naturalized as Austrians. A large percentage of the population comprises teenagers and school-age children, most of whom are in Austrian schools and use German as their mother language.
Let your children reconnect with their Filipino cultural heritage through
Don't miss this unique opportunity to immerse your child in our rich heritage and vibrant culture.
Enroll now by registering through the link below:
https://forms.gle/ayD9AguPMfvodRcC8
hector pascua/picture: philippine Embassy, Vienna
This post has already been read 3246 times!