Read Time:
1 Minute, 0 Second
The Timpuyog Ilokandia iti Austria held its annual induction of officers and hand-over ceremony on 5 November 2023 at the Marriott Hotel, Vienna. Third Secretary and Vice Consul Dan Erwin Bagaporo was present to grace the occasion, along with leaders and members of the Filipino Community in Austria,
The event commenced with a prayer invocation by an Augustinian priest, Fr. Matthias Schlögl. Ms. Irma Hudecek, the 1st Vice President of the organization, gave a brief opening remark.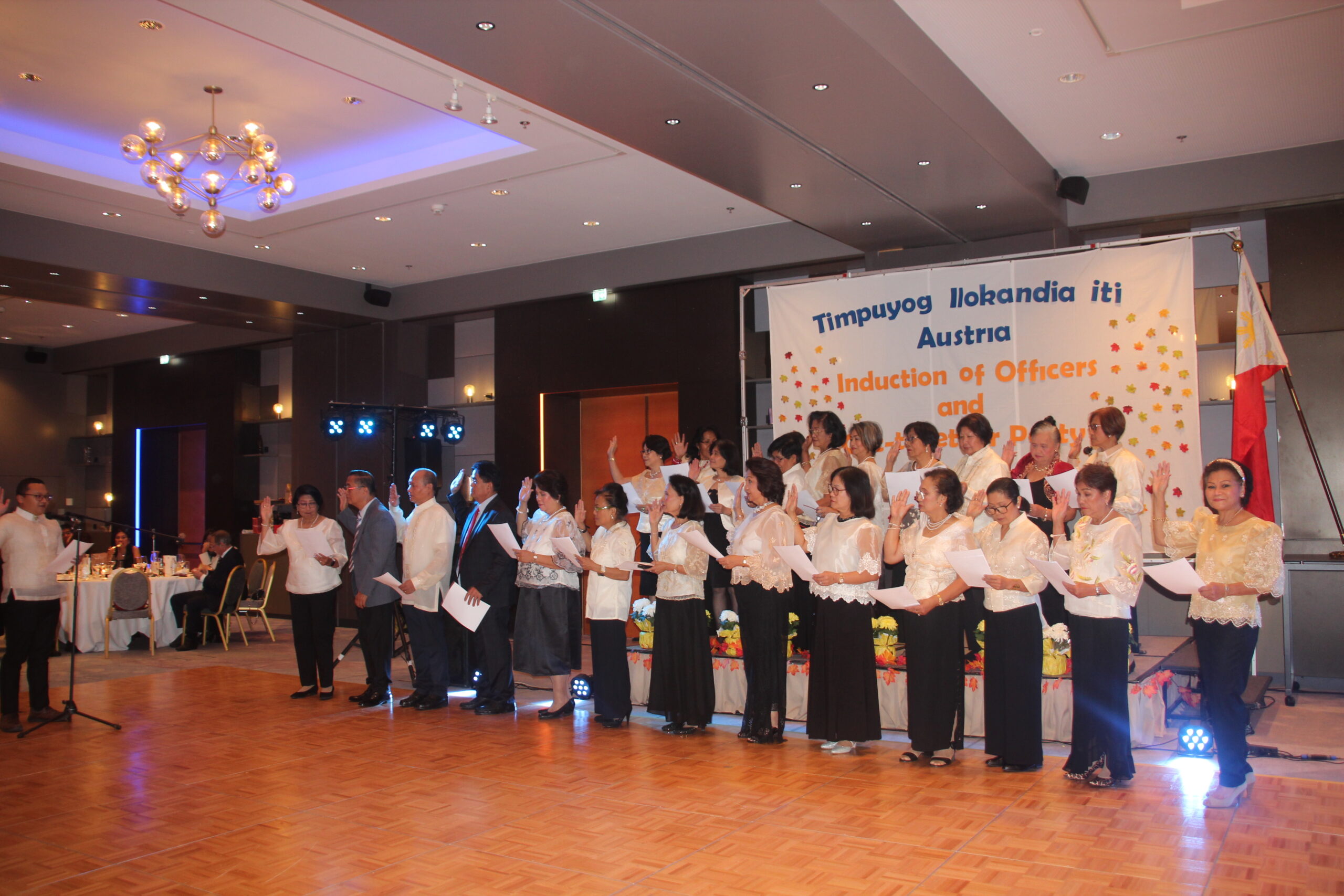 The new set of officers was presented on stage, followed by the official oath-taking ceremony officiated by Vice Consul Dan Erwin Bagaporo. P. Matthias Schlögl likewise blessed the newly inducted officers. Vice Consul Bagaporo delivered his congratulatory speech to the new set of officers. A ceremonial handover of responsibilities from the organization's former president, Mr. Angelino Asuncion, to the new president, Ms. Florencia-Oliva Steiner, followed.
In her acceptance speech, the newly inducted president expressed her gratitude to her fellow Ilokanos for giving her the trust to lead the group. She urged her fellow officers to work together to strengthen the unity among them and continue to support the activities of the Filipino community in Austria.
This post has already been read 2340 times!