Read Time:
1 Minute, 57 Second
25 percent of all cases occur in South Africa200,000 cases Corona pandemic accelerates in Africa.Tests are currently still in progress.  Approval will take place as early as August.
According to Russia, mass production of a vaccine against the coronavirus SARS-CoV-2 will start in September. According to the current clinical tests on volunteers, the approval of the drug is planned for August, said Deputy Head of Government Tatyana Golikova on Saturday according to the State Agency Tass. The vaccine could go into large-scale production in September.
The state-run Gamalaya Institute for Epidemiology and Microbiology in Moscow had already announced in May that it had developed a vaccine. This vaccine has generated an immunity against corona – without negative side effects, said Alexander Ginsburg, director of the institute. According to the report, scientists had tested the substance on themselves and on animals. The researchers have not yet presented a study on the vaccine, which was apparently developed in record time. Therefore, there is no independent evaluation of the statements of the government and scientists.
50 volunteers
Clinical trials with 50 volunteer soldiers are currently underway, according to the Ministry of Defence. The trials are expected to be completed by the end of July. According to official information, a total of seven research institutions in Russia are independently working on the development of a corona vaccine. Deputy head of government Golikowa said that three of these projects were promising.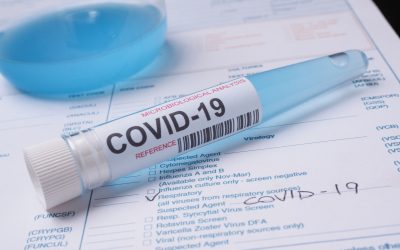 Kremlin head Vladimir Putin had put pressure on Russia to show success in the worldwide race for a vaccine against SARS-CoV-2. In the West, scientists have repeatedly dampened hopes for an early vaccine – such developments usually take years.
The Russian government also announced on Saturday the coronavirus mortality rate for April. According to this, 2,712 people died of the lung disease Covid-19 or with the coronavirus. That was a share of 2.6 percent of the infected persons registered at that time. However, the total number of deaths was 4,400 or about three percent lower than in April of last year, it was said. In April, 149,468 people died in Russia nationwide, according to the statistics agency. The decrease is probably related to the fact that fewer people died in traffic accidents, for example, as a result of the lockdown in Russia.
— Hector Pascua
This post has already been read 251 times!