0
0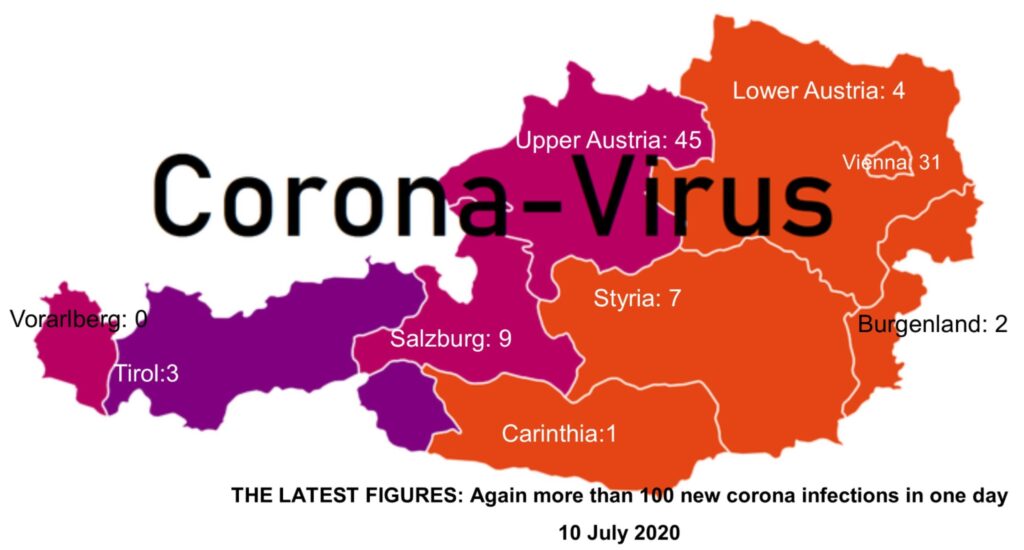 The coronavirus hotspots are still  Upper Austria and Vienna.
Vienna. So far, Austria has had 18,615 positive test results. As of yesterday, 09.07.2020,  706 people throughout Austria have died as a result of the corona virus and 16,758 have recovered. At present, 78 people are undergoing hospital treatment due to the corona virus and 12 of the sick are in intensive care units.
The new infections since the last notification are divided among the provinces of Austria as follows:
Burgenland: 2
Carinthia: 1
Lower Austria: 4
Upper Austria: 45
Salzburg: 9
Styria: 7
Tyrol: 3
Vorarlberg: 0
Vienna: 31
Source: Sozialministerium
This post has already been read 267 times!