Read Time:
9 Minute, 17 Second
Starting Sunday tightened corona rules will apply throughout Austria. Especially private meetings and events will be restricted.
The rising coronavirus numbers have now forced the government to act. As announced on Monday, the corona measures will again be tightened nationwide. Due to the delayed completion of the regulation, however, they will only be implemented on Sunday, 25.10. at 0:00 o'clock.
And in the regulation some is new: Particularly private meetings and meetings are further reduced. Also the mask obligation is extended. Now also residents in old or handicapped homes must carry mask, amateur choirs are reduced to six persons and passages are considered closed areas. An overview of what is now permitted – and what is not:
Daily life, family, social affairs:
It is allowed to go outside the house at any time. The one-meter distance rule – or "baby elephant" – for people who do not live in the same household is now again laid down in the current regulation. It applies de facto everywhere, even outdoors.
There are some exceptions to the distance rule: For example, even people who only live together "temporarily" can dispense with the 1-meter distance – i.e. couples can continue to hold hands. Within groups of six people (plus children), no distance has to be kept, as well as between people with disabilities and their companions, if religious acts are performed or if a police action requires it.
Private meetings in public spaces are to be limited to six people indoors, twelve people outdoors – plus six underage children in each case. This applies to almost all social activities, but not to professional activities. The only exceptions are funerals and team sports (see below).
The private space – i.e. one's own four walls – remains untouched. Here the government does not want to control, even if this is legally a grey area. However, the government recommends that a maximum of six people, as well as hygiene and distance rules, be observed.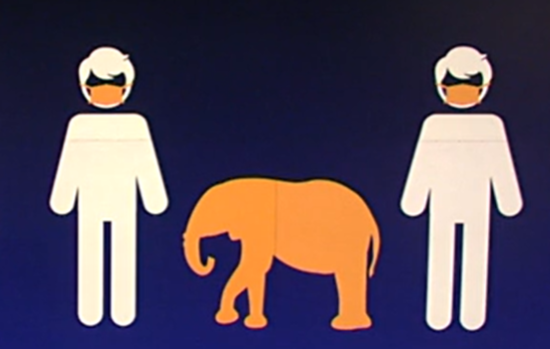 Visits to old people's homes, nursing homes and hospitals are allowed in principle, and almost everywhere visits are limited to a maximum of two people. The rules vary depending on the state or institution.
Celebrations, events, meeting friends:
Only 12 people are allowed to meet outside. Nevertheless, the rules of distance must be observed. If there is enough distance between two groups in one place, for example on a playground, everyone is allowed to stay there.
But also at private parties outside of the own living space, cultural events or sports events, which only offer standing room and no security concept, the number of persons is to be limited to six or twelve persons respectively. E.g. birthday parties, yoga courses, exhibitions, vernissages, congresses, trainings and further education without compelling professional necessity. Several events at one location are possible if there is a clear spatial separation between the groups or a temporal staggering, which prevents a mixing of the two groups.
Each event with more than six or twelve participants must be reported to the health authority. If there are more than 250 participants, a permit from the district administrative authority is required – including a Covid representative and a prevention concept.
Organized major events are limited to a maximum of 1,000 people indoors and 1,500 people outdoors from Sunday onwards. This also applies to opera houses or soccer. Food and drinks may not be sold – unless the event lasts longer than three hours.
Wedding ceremonies are also limited to six people. Up to twelve people are allowed outside. For funerals the maximum number of 100 persons applies.
Church services are no longer exempt from the tightening. A mask obligation and the distance rule now also apply here.
For amateur choirs and bands, the six- and twelve-person limit also applies from Sunday. With professional music groups a prevention concept is needed, with more than 50 persons indoor and/or more than 100 outdoor a COVID 19 representative is to be ordered also.
Wear masks:
As valid mouth nose protection is considered in the future usually only closely fitting masks. Starting from 7 November face visors are forbidden. Children under six years of age and people who cannot wear a mask for health reasons will be exempted.
Visors that completely cover the face are permitted, i.e. "reaching up to the ears and well below the chin".
There are exceptions to the mask requirement where other appropriate protective devices, such as Plexiglas walls, have been installed.
Mouth and nose protectors must be worn in public places in closed rooms, and also as usual in public transport (including cable cars, airplanes, coaches, excursion boats), in the health sector including pharmacies and in services with customer contact. What is new is that the mask is also mandatory in subway passages and explicitly also in subway stations, platforms, bus stops, train stations and airports.
In addition, the mask is mandatory when shopping in all stores, outdoor markets and shopping centers.
Mouth and nose protection must also be worn in customer areas of other business premises, such as museums, exhibitions or libraries, as well as in hotels and other accommodation facilities and restaurants except at the seat.
When entering generally accessible rooms in homes for the elderly and handicapped, the mask is now also mandatory – also for residents. Excluded are those who cannot be expected to wear it for health reasons (e.g. dementia) or other reasons.
Mouth and nose protection is also compulsory during demonstrations if the 1-meter distance cannot be maintained.
In schools, masks must be worn outside the classroom.
Getting from A to B:
In public transport, in addition to the mask obligation, the minimum distance of one meter still applies – if possible. 50 Euro penalty will be charged for a violation of the mask obligation at the Wiener Linien, if you do not comply with the request of the staff. At the ÖBB (Austrian Federal Railways) a violation costs 40 Euro. In addition, the ride can be refused. ÖBB also reserves the right to inform the police if someone persistently refuses. Taking off the mask for a short time to eat or drink is permitted when riding the train.
Driving a car is permitted. Persons who do not live in the same household do not have to wear a mask in the vehicle. However, only two people may still sit in each row of seats including the handlebars. For a normal car, four people are therefore allowed. There are no restrictions for a family living under one roof.
People in quarantine are not allowed to drive a vehicle under any circumstances, because they are not allowed to leave their own home.
From abroad: From a country where there is no stable COVID-19 situation, entry is only possible with a negative corona test (not older than 72 hours) or with mandatory quarantine. This currently applies to Spain (with the exception of the Canary Islands), Serbia or the USA (for a complete list).
Third country nationals are not allowed to enter the country. However, there are a number of exceptions, such as for diplomats or seasonal workers.
Gastronomy:
Restaurants, cafés and pubs are again subject to a general curfew, which also applies to private parties. They may now be open from five to 1 a.m. Some federal states have brought forward the curfew. In Tyrol, Salzburg and Vorarlberg bars close at 10 pm.
A new rule: after curfew, alcoholic beverages may no longer be consumed within a radius of 50 meters of a restaurant, including gas station stores and snack bars.
Only six or twelve adults may sit at a table.
However, there must still be a distance of at least one meter between visitor groups. If there is a spatial separation (e.g. by seating niches), the minimum distance does not have to be observed.
Food and beverages may only be consumed while seated, at least in closed rooms. Food and drink may not be consumed at counters and counters in the immediate vicinity of the point of sale.
The mask must be worn – except at the table.
— Hotel business:
In accommodation establishments, guests in generally accessible interior rooms must wear a mask. In addition, the one-meter distance must still be observed towards other persons who do not live in the common household or do not belong to the guest group in the common accommodation unit.
The same rules apply in the catering area of the hotels as in "normal catering".
In a wellness area, a mask is also mandatory indoors, for example in the entrance area, in the sanitary facilities, changing rooms (cabins and boxes). Excluded are wet rooms such as showers and swimming pools. No mask has to be worn on a lounger in the wellness area.
In mountain huts, sleeping areas must be designed so that sleeping persons have at least one and a half meters distance.
Sports:
Any kind of sport is possible in principle both indoor and outdoor, a minimum distance does not have to be kept during the sport. During the sport itself, no mouth and nose protectors need to be worn. For sports involving physical contact, the club or the operator of the sports facility must develop and implement a prevention concept.
Sports courses are usually limited to six people indoors and twelve outdoors. This also applies to children's courses (for parent-child gymnastics only the children are counted).
The limitation applies per training group, as long as the groups do not mix. This means that several training groups can train at the same time in one large hall, for example if they are separated or start at different times.
For team sports, the maximum number of players, referees, coaches and substitutes is based on the number of players required. However, these must be regular, registered matches. No more than twelve people are allowed in total for an informal soccer match on the field.
If an athlete, coach or trainer becomes infected with Covid-19, all participants must be tested for corona virus in the 10 days prior to each competition.
Fitness centers are open, but need a prevention concept. When entering the gym, the minimum distance and mask obligation applies. More than six people may enter at the same time, unless they are attending a course led by a trainer.
For yoga courses and private sports units – such as dance classes – a maximum of six participants plus the required trainers are allowed.
Swimming pools are open. According to the guidelines of the Ministry of Health, a minimum distance of one to two meters must be maintained in artificial pools, and the one-meter distance applies in showers and changing rooms. Indoors, there is an obligation to protect the mouth and nose, with the exception of showers or the indoor swimming pool.
This post has already been read 242 times!