Read Time:
3 Minute, 53 Second
European Network of Filipino Diaspora Austria (ENFiD-Austria) organized a virtual panel discussion on "CoViD-19 Vaccination Dilemma on 28 January 2021 via zoom.
Vienna, 28 January 2021 – In an act of unity, CoViD-19 vaccination started across the European Union on 27 December 2020. Yet, to date many are still in a dilemma as to whether to be or not to be vaccinated. Therefore, the European Network of Filipino Diaspora Austria (ENFiD-Austria) organized a virtual panel discussion on "CoViD-19 Vaccination Dilemma on 28 January 2021 via zoom.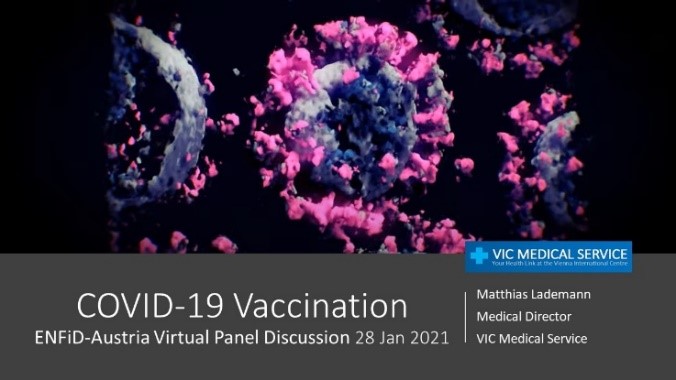 Chairperson, Ms Maria Zelda "Marizel" ROJAS delivered the welcome remarks, providing background information on the ENFiD-Austria, a 10 member organization established on 15 October 2017. More than 90 participants attended, mostly based in Austria, including attendees from Germany, Italy, Philippines and the United Kingdom.
Based on materials from the European Commission, Ms Rojas presented facts and figures on safe CoViD-19 vaccines for European. According to available information to date, the "Commission has given the conditional marketing authorisation for the vaccines developed by BioNTech and Pfizer on 21 December, and Moderna on 6 January following positive assessment of their safety, quality and efficacy by the European Medicines Agency (EMA). As part of her presentation, Ms Rojas shared with video clips on vaccination campaigns across Europe as well as experts opinions such as those of Dr Peter Piot, virologist and Dr Frank Ulrich Montogomery, President of the Standing Committee of European Doctors. Ms Rojas ended her presentation with a video of a transplant patient sharing her vaccination experience. "Protect yourself, protect others", Ananieva Borislava.
Consul General Deena Joy Amatong, Chargé d' Affairs presented a comprehensive update on the ongoing vaccinations in the Philippines. As of 26 January 2021, the DOH has reported a total of more than 566,000 confirmed cases of CoViD-19. As part of its contribution to vaccination development efforts, the Philippines participated in WHO solidarity vaccine trials. The Philippines aims to vaccinate 50 -70 M in 2021. Congratulating the organizers, CDA Amatong stated that the "discussion could not have come at a more auspicious time". She extended appreciation to ENFiD-Austria for organizing the panel discussion.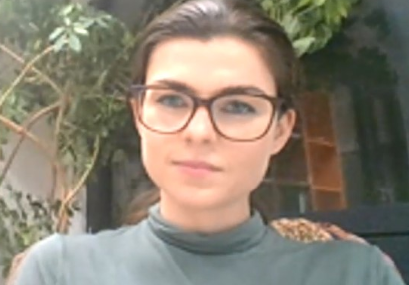 From the Public Health Services Office in Vienna (MA15), Dr Julia Pongracz delivered a presentation on the status of CoViD-19 vaccination in Vienna and in Austria, covering topics on Vaccination Strategy Austria, the Viennese Context and How to get vaccinated in
In the comprehensive presentation delivered by Dr Matthias Lademann, Director, Vienna International Centre Medical Services, he the provided an update on the current CoViD-19 pandemic situation in the United Nations, Vienna International Centre, the headquarters of organizations such as the Comprehensive Nuclear-Test-Ban Treaty (CTBTO), International Atomic Energy Agency (IAEA), United Nations Industrial Development Organization (UNIDO), United Nations Office on Drugs and Crimes (UNODC), United Nations Office in Vienna (UNOV) and other UN organizations.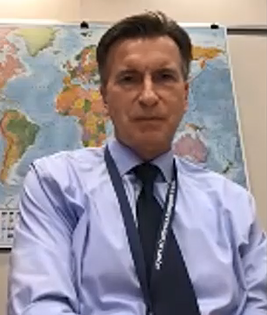 Nilsa Fischer, a registered nurse currently working at the Department of Neurosurgery, Vienna General Hospital, shared her vaccination experience. The ensuing Q & A moderated by Zandrine Kocian, RN, VIC Medical Services staff and newest member of ENFiD-Austria was very interesting and informative. Some of the more than 50 questions collected before the panel discussion were covered in the presentations while the rest were answered by Dr Pongracz and/or Dr Lademann.
Established on 15 October 2017, ENFiD-Austria is among the 19 member countries of ENFiD (EU). To date, it has ten members, eight adults and two youth members. Despite its relatively short existence and few members, it has already made a name in the Filipino and international community, through the various activities and events it has organized and the projects it has undertaken, aligned with the Mission and Vision of ENFiD Europe within the framework of the four major programmes: 4Es: Educations and Learning, Embracing the Environment, Elevating Arts, Culture and Sports and Empowering the Euro Pinoy Youth. Among the recent projects of ENFiD-Austria is a cookbook, "RECIPES for Keeps", a compilation of heirloom recipes from 46 contributors across 5 continents with 79 mouth watering recipes. The proceeds from the sale of the cookbooks where donated to three beneficiaries in the Philippines in Negros Occidental, Palawan and South Cotabato.
For more information:
FB: https://www.facebook.com/groups/1763959247220257 W: http://www.enfid-austria.eu
This post has already been read 320 times!