Read Time:
1 Minute, 15 Second
Philippine Charge d'Affaires Irene Susan Natividad inducted and congratulated the new set of officers of the Philippine Association of Niederösterreich (PANÖ).
In her remarks, Hon. Irene Susan Natividad lauded the PANÖ for its dedicated efforts in promoting the identity and welfare of Filipinos living in this Federal State of Austria. She also commended their efforts to foster unity and cooperation within the Filipino-Austrian Community.
Hon. Irene Susan Natividad likewise congratulated the PANÖ Officers and members for their benevolent projects that support the needy in the Philippines. She praised the group for its commitment to helping the needy. She challenged the group to continue the spirit of sharing their blessings with the less fortunate ones.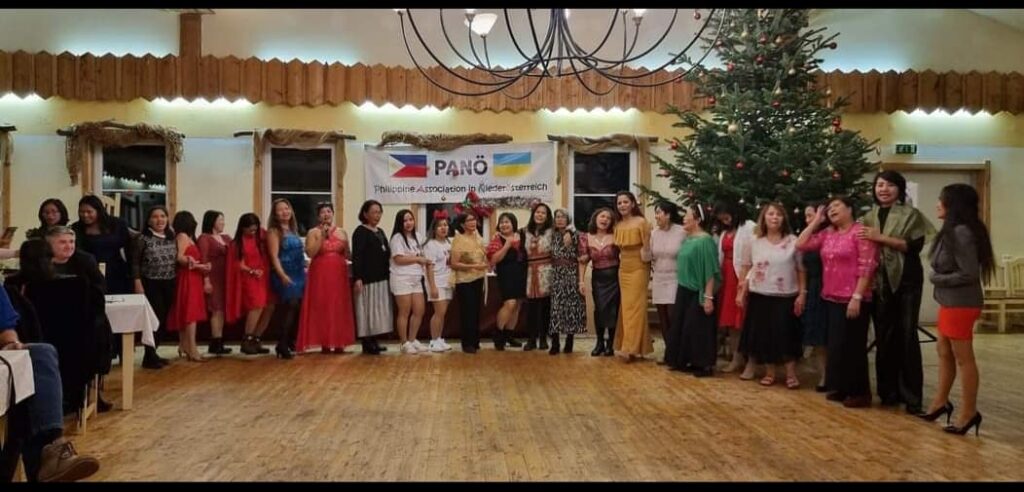 PANÖ runs the project "Kalinga sa Bata" Program. It aims to help less fortunate Filipino children. During the past 15 years, PANÖ has been conducting benefit events to raise funds for their projects. PANÖ had already conducted feeding programs and donated school supplies, uniforms, and shoes.
The induction ceremony of the new officers of PANÖ was also an opportunity for all to come together and celebrate Christmas. There was a sumptuous dinner and entertainment of dance and song numbers from the children of the community. Prizes were also given to lucky winners of the raffle draw.
Ms. Janet Heiss, the inducted President of PANÖ, thanked her fellow officers and members for allowing her to lead the group. The president said everyone's support is critical to the organization's success.
Hector Pascua, pictures: Janet Heiss