Read Time:
1 Minute, 9 Second
Last April 26, 2023, Friday, on the occasion of the Feast of our Lady of the Most Holy Rosary of Manaoag, the image of the Divine Mercy was enthroned in a solemn ceremony officiated by the parish priest of the Sacred Heart of Jesus Parish, Father Josef Giggenbacher, MH. This was made possible through the joint efforts of the Marian devotees in Vienna, headed by Ms. Sheila Fe  Labajan Sy, head of the Divine Mercy in Austria, and Mary Jane de la Cruz of the Gänsendorf Filipino Family (GFF). The parish is among the first parishes in the diocese to spread the devotion to the Divine Mercy.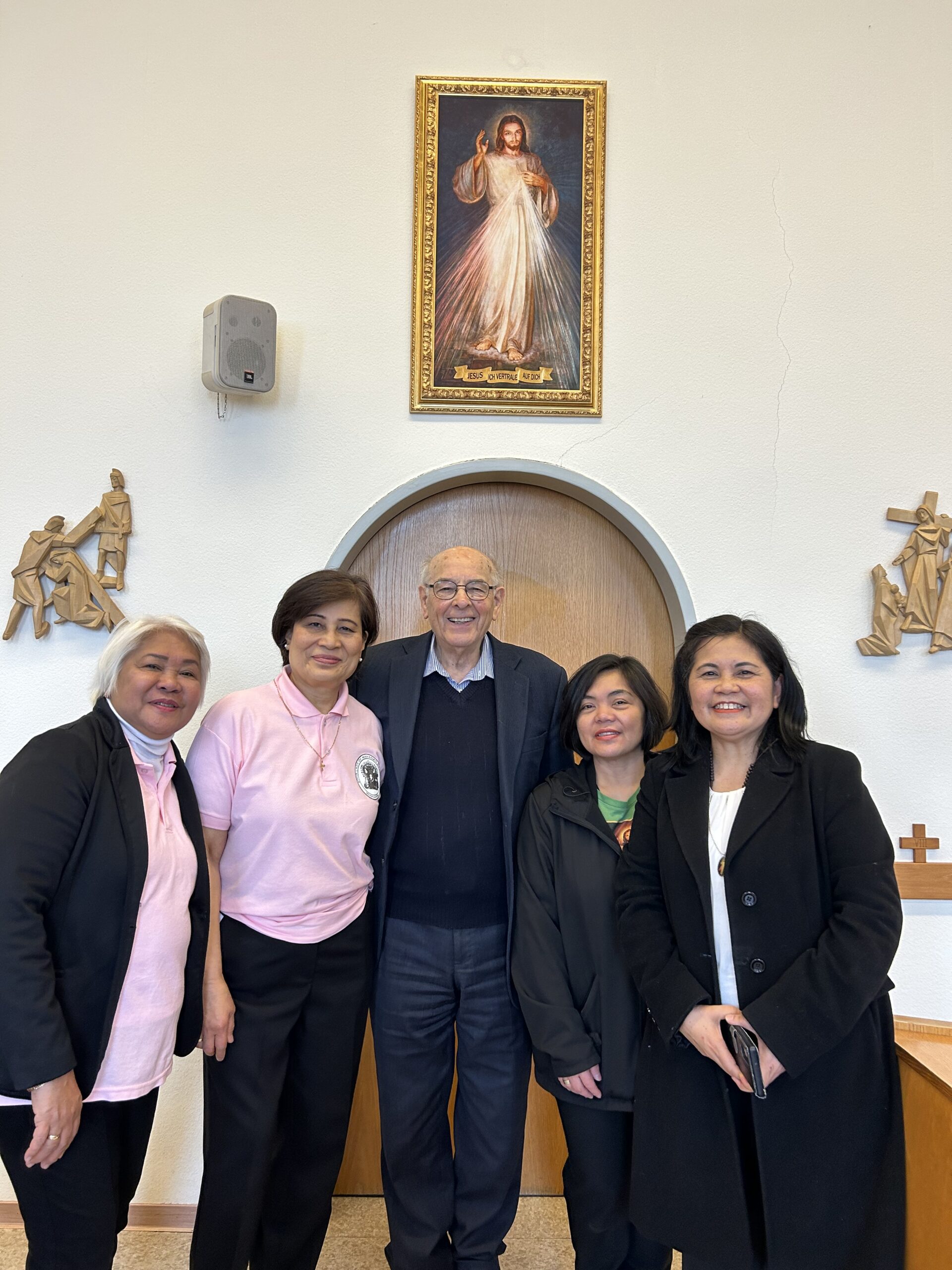 After the enthronement, a Eucharistic Mass was celebrated in honor of the Feast of our Lady of Manaoag.
A simple fellowship occurred immediately after the Eucharistic mass culminating in the enthronement ceremony.  
History
In 1931, our Lord appeared to Saint Faustina Kowalska in a vision. Jesus told her, "I am offering people a vessel with which they are to keep coming for graces to the fountain of mercy. That vessel is this image with the signature: "Jesus, I trust in You." (Diary: 327) The primary focus of the Divine Mercy devotion is the merciful love of God and the desire to let that love and mercy flow through one's heart towards those in need of it.
Hector Pascua, pictures: Sheila Fe Sy
This post has already been read 883 times!