Read Time:
2 Minute, 18 Second
Filipinos from the province of Pangasinan and devotees from all over the country gathered on April 26, 2023, at the Parish of the Sacred Heart of Jesus to celebrate the Feast of the Our Lady of Manaoag. The original image of Our Lady of Manaoag is currently enshrined at the Parish of the Heart of Jesus.
The religious event began at the parish grounds with the praying of the Holy Rosary.
Before celebrating the Holy Eucharist, Fr. Josef Giggenbacher, parish priest, officiated the enthronement of the image of Divine Mercy.
It was a remarkable celebration because the church was jam-packed with Filipino devotees.
The celebration of the Feast of Our Lady of Manaoag in the Sacred Heart of Jesus parish may be considered the culminating activity for the feast day of Our Lady of Manaoag in Vienna. The Association of Pangasinenenses in Austria organized the event, led by its President Charito Mina and couple Efren and Lumen Galvez Alican, leaders of the Lady of Manaoag Devotional Group.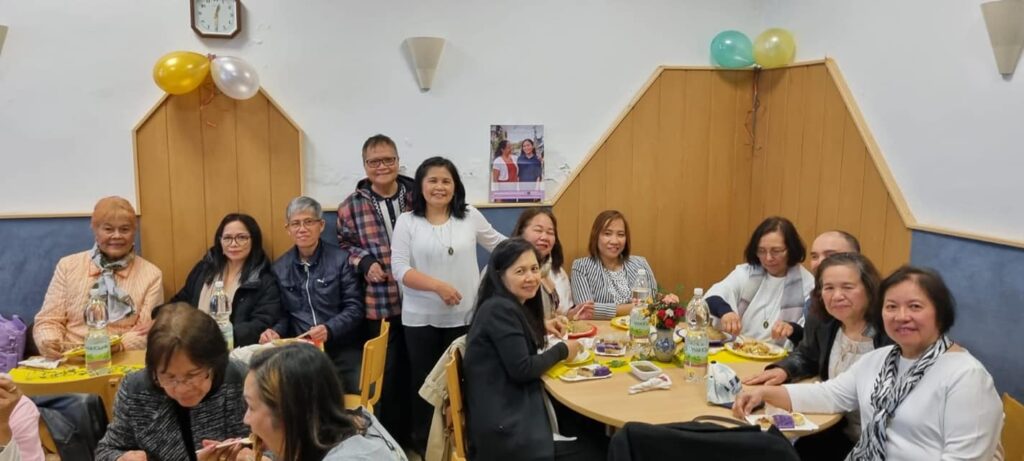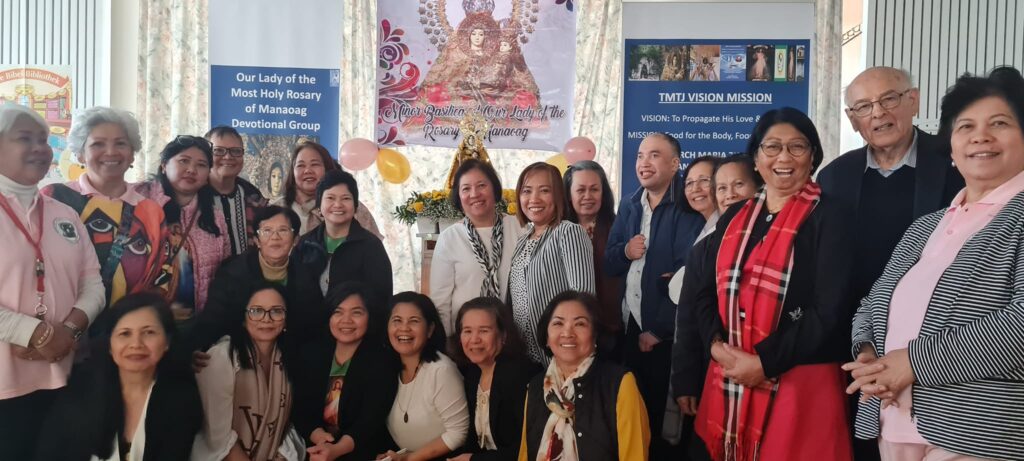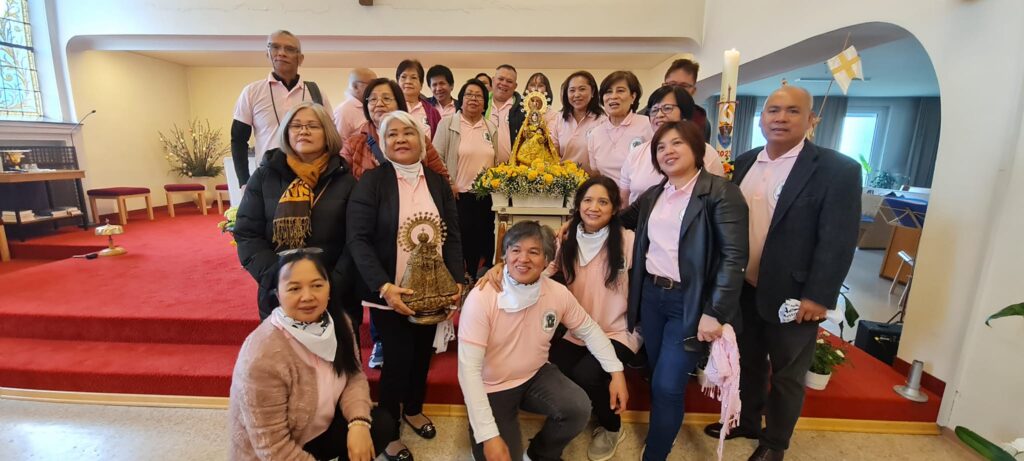 Like other gatherings, the feast day celebrations concluded with the partaking of food donated by APA members and devotees.
Our Lady of Manaoag is the title of the Blessed Virgin Mary venerated in Manaoag, a town in Pangasinan, Philippines. Under this title, she is invoked as patroness of the sick, helpless, and needy.
The devotion to Our Lady of Manaoag includes two feast days: the first in the summer, the third Wednesday after Easter, and then again on the first Sunday in October. The summer feast commemorates the papal coronation of the image of Our Lady of Manaoag in 1926. The October feast is connected to Mary's title, Our Lady of the Rosary.
Our Lady of Manaoag is depicted in a 17th-century ivory and silver image of the Virgin Mary with the Child Jesus. Brought to the Philippines from Spain in the early 17th century by Father Juan de San Jacinto, the statue is now enshrined at the high altar of the Minor Basilica of Our Lady of the Most Holy Rosary of Manaoag.
The church was built on the site of a Marian apparition in Manaoag. Documents dating to 1610 attest that a middle-aged farmer walking home heard a mysterious female voice. He looked around and saw an apparition of the Virgin Mary on a cloud-veiled treetop, holding a rosary in her right hand and the Child Jesus in her left arm, all amid a heavenly glow. Mary told the farmer where she wanted her church to be built, and a chapel was built on the apparition's hilltop site, forming the present town's nucleus.
Today, thousands of pilgrims flock to the shrine and basilica in Manaoag.
hector pascua/pictures: lumen galvehz alican/Sheila Fe Sy
This post has already been read 1033 times!