Read Time:
1 Minute, 30 Second
Tommy Aquino, also known as "The Picasso" of the New Generation and a prize-winning international artist, was recently given another international award by the Leaders Protagonists of Art at Washington, which Francesco Saverio Russo and Salvatore Russo curated. Aquino was born in Malate, Manila, on January 14, 1958.
Aquino had previously won numerous international awards from renowned curators worldwide!
Along with this composition, his other well-known masterpieces include "The Heart, Body, and Soul" and "Sunflower Field." He is also acknowledged as one of Europe's up-and-coming painters, inspiring many eager art buyers to acquire his masterpieces.
Pablo Picasso inspired Mr. Aquino's unique style and method, attracting the attention of numerous notable art collectors, curators, politicians, celebrities, the business world, and the media.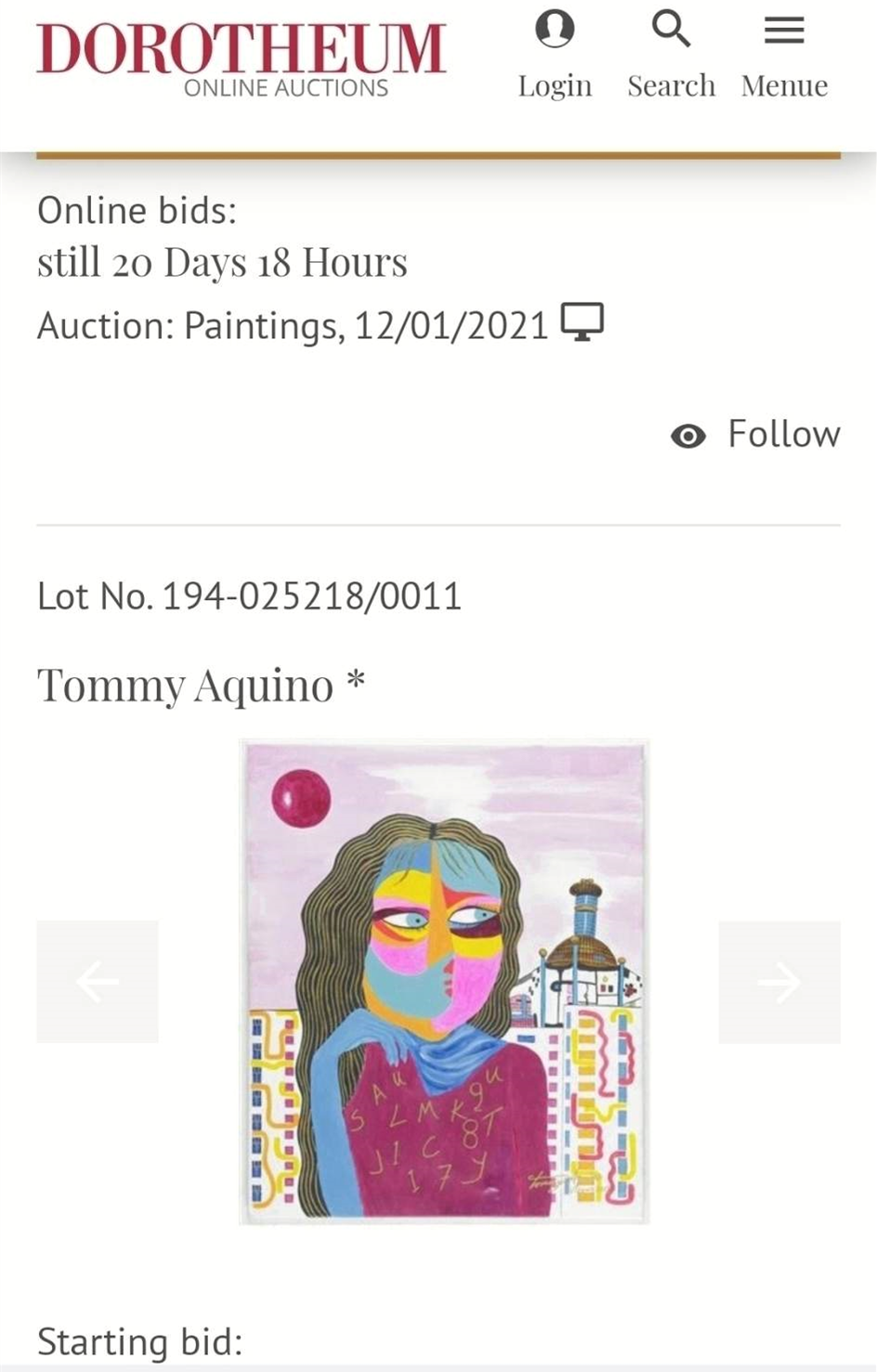 As a prominent international artist, Mr. Aquino's works have been exhibited all over the world, including in Austria, Busan, Korea, Florence, Italy, Lisbon, the Philippines, Shanghai, the Saatchi Gallery in London, and most recently, New York City, where two of his well-known pieces, "The Blond Hair Woman" and "Mother and Child," were among the highlights of some prestigious events.
According to the artist, invites from other countries, including Dubai, Canada, Moscow, Germany, Switzerland, Spain, and Monaco, to exhibit his paintings are still being processed.
As a philanthropist, Mr. Aquino always assists the needy, particularly the homeless children who live and sleep on the streets of the Philippines and other countries.
Mr. Aquino was recently officially recognized in Austria as one of the international artists of the renowned auction house, DOROTHEUM AUSTRIA. In January 2020, two of his pieces were successfully auctioned off. Along with his other accomplishments, some of Mr. Aquino's iconic masterpieces are now produced under his brands, including AQUCHAR on Shopify and TOMMY AQUINO BRAND on Etsy.
hpascua/pictures: Tommy Aquino
This post has already been read 474 times!