Summer have been getting hotter and hotter . This year seems to be no exception. Especially in everyday life the heat can be quite a burden for some people. What is the best way to cool down?
We haven't yet reached the record-breaking temperatures of 40 degrees and more, but weather reports show that these figures are likely to be reached again this year in some parts of Europe.
In order to be able to cope with everyday life without any restrictions, however, it is important to have a good strategy for cooling down or a concrete way of dealing with the heat.
A  survey done by CIVEY  (a German start-up company based in Berlin, which conducts opinion polls that regularly reach a broad media public) has now identified the most popular measures from a selection of measures against the summer heat.
The top 3 measures against summer heat
In a period from 24.06. to 26.06.2020, around 5,000 people took part in the survey and voted on their favourite personal measures against high temperatures.
1st place: Drink a lot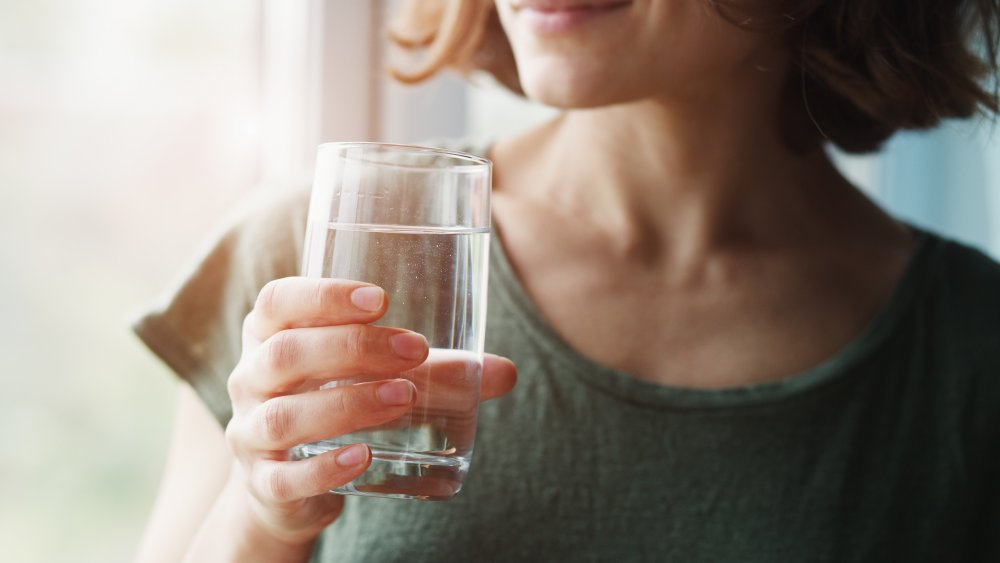 Drinking a lot has been proven to be a sensible and purposeful strategy to make the summer heat more bearable. With 75.5 percent, an undisputed majority also chose this measure.
An average adult should consume two to three litres of fluid per day. The rule of thumb is 35 millilitres per kilogram of body weight.
If the heat causes more fluid to sweat out, more should be drunk. In hot summer periods, this can easily amount to twice the recommended value.
It is also important what is drunk and when. Alcohol should be avoided if possible, as it actually increases the amount of liquid needed. Sugary lemonades are also only suitable as thirst quenchers to a limited extent. Unsweetened teas and any form of water (still, sparkling, infused), on the other hand, are ideal.
In addition, it should be drunk evenly throughout the day and especially in the morning immediately after getting up it is important to compensate for the fluid deficit that has developed overnight.
2nd place: Avoid direct heat
The second most frequently chosen measure (47.6 percent) was to stay indoors or in the shade, i.e. to avoid direct heat.
This measure also made it to the top of the list of the German Weather Service's recommendations for behaviour.
Especially during the midday and afternoon heat, it is recommended not to stay outside.
3rd place: Eating light
The strategy of eating more easily received only slightly fewer votes (45.5 percent).
Salad and fruit are a sensible choice at high temperatures for many reasons. They provide the body with sufficient vitamins and on top of that additional fluids. This also applies to raw vegetables, as they lose a lot of water during cooking.
Animal protein should be avoided, as this stimulates the body's own heat production.
What else helps?
Also popular were using fans or fans (27.6 percent), swimming (23 percent) and eating ice cream (17 percent).
These three strategies help the body to cool down.
Hector Pascua, Source: Civey (2020): Was sind Ihre persönlichen Maßnahmen gegen die Sommerhitze?, abgerufen am 26.06.2020, https://widget.civey.com/9639
This post has already been read 38 times!