Read Time:
1 Minute, 58 Second
Austria's daily newspaper "Kronen Zeitung" comes out with the most important questions and answers about the new COVID 19 warning system in the country.
How, when and where can the current color levels of the Corona traffic light be found?
The color levels of the Corona traffic lights can always be seen on the homepage www.corona-ampel.gv.at.

What do you do if you do not have access to the Internet at home?
As an alternative to the website, you can also find the information in the ORF teletext on page 659 or by calling the Citizens' Service Department on S 0800 201 611.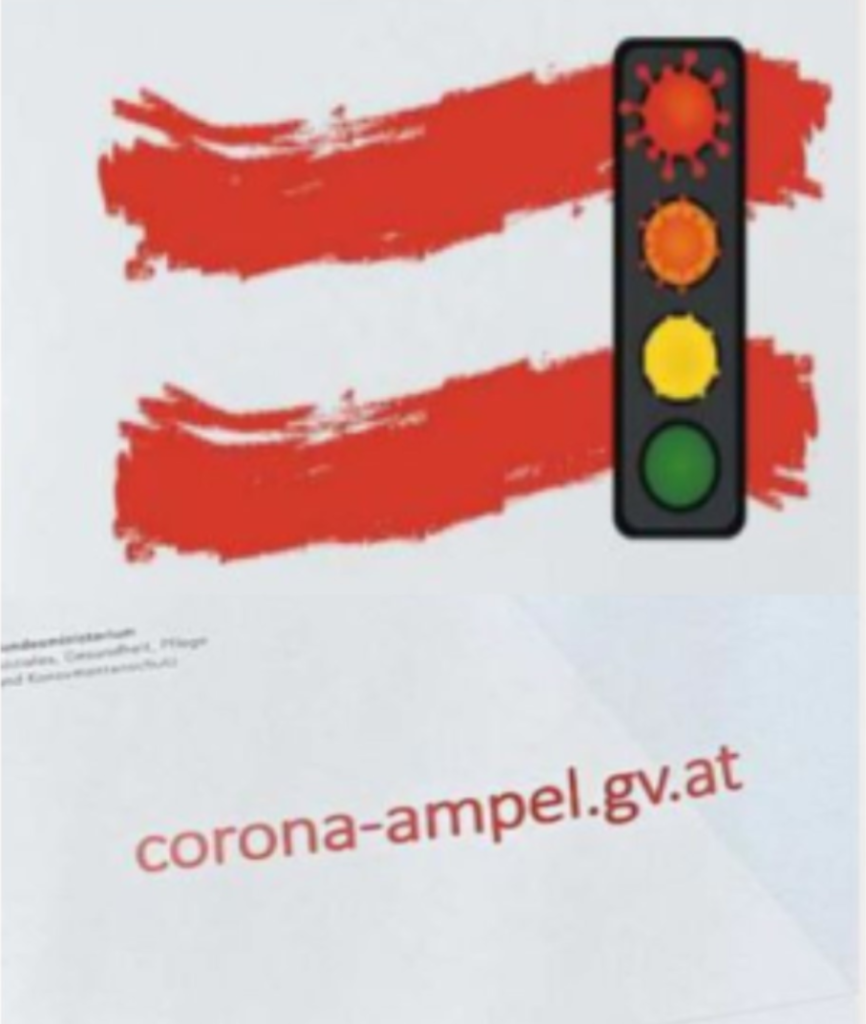 When does a person oblige to wear a mask in Austria?
Until further notice, masks are mandatory in Austria in all public transport, cabs, pharmacies, banks, post offices and when entering health care facilities. As of September 11th, the obligation to wear a mask will also apply in "yellow" zones in all stores when shopping for sales staff and customers and service personnel in the catering trade.
What penalties can be expected for violations of the current regulations if no MNS protective mask is worn?
The police can issue an organ mandate of 25 euros to people who do not wear a mask, or it can be up to 1450 euros if a complaint is filed.

What changes does the traffic light bring to the start of school?
On Monday, students, teachers and accompanying persons in Vienna, where the traffic light color is "yellow", must wear an MNS mask when entering and leaving school. There are stricter regulations for singing. Gymnastics lessons should take place outdoors.

What measures would threaten us at the levels orange or red?
If the color of the Corona traffic light is orange, the closing time will be brought forward to 0 o'clock. Besides then visitor restrictions prevail in hospitals and homes for the aged. There will be no lockdown at red, but among other things emergency operation in schools with homeschooling. Events except weddings and funerals are cancelled. All measures in detail can also be seen at www.corona-ampel.gv.at.

Why is the Corona traffic light always only switched on Friday?
The Corona commission makes recommendations so that preventive measures can be taken. The view must be directed thus into the future.
— Hector Pascua, Source: Kronen Zeitung, 6. September 2020 Picture:
This post has already been read 151 times!