Read Time:
3 Minute, 9 Second
Does the regulation requires how many people I can invite to my home?
No. The regulation does not affect the private living area – private parties at home are possible without restriction. Nevertheless, the government relies on personal responsibility.
Is it true that from Monday onwards I will have to wear a mouth and nose protector everywhere outdoors?
No. The obligation to wear masks outdoors only applies at trade fairs and markets. In addition, if no distance can be kept, such as at demonstrations. The compulsory mask is also required indoors: it applies in public transport, cabs, in retail and customer areas, the health sector and in services where the distance cannot be maintained.
Are there also areas where the limitation of 10 persons does not apply?
Yes, with the exception of events in private homes, for the practice of religion, demonstrations (with distance/mask), meetings for professional purposes if they are necessary to maintain professional activity, meetings of organs of political parties, as well as organs of legal entities. Funerals are limited to 500 persons.
Do I also have to wear the mouth and nose protector in the gastronomy trade if I only go to the toilet for a short time?
Yes, in restaurants fror instance, the mask is compulsory for guests as soon as they are not seated, i.e. when entering the restaurant and on their way to the table or toilet. In addition, a distance of 1 m must be kept from other guests when moving. Service personnel must also wear a mouth-and-nose protection. Eating and drinking is only allowed at the table – standing rounds at the bar are not allowed. Closing time is generally at 1 a.m. at the latest.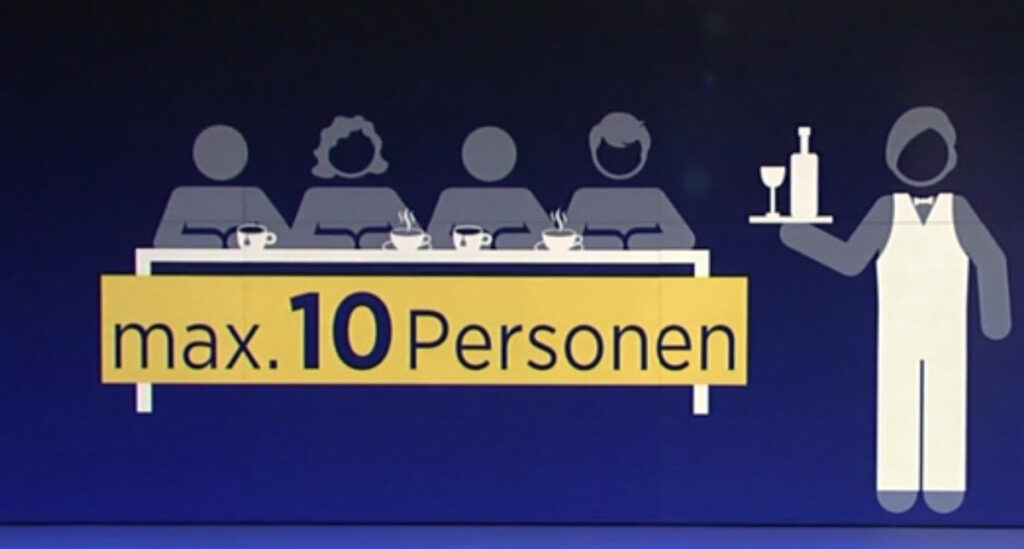 Is it possible for more than ten people to sit at one table?
In principle, the following applies in gastronomy: A maximum of ten adults per table. In addition, their underage children or underage children to whom supervisory duties are performed may also take a seat. There is also no restriction for groups consisting of people who live in the same household.
Do the restrictions also apply in church? Do I have to wear a mask at church, am I allowed to sing, and is communion still possible?
Church services are exempt from the restrictions. However, there are recommendations: for example, wearing a mask during public services, disinfectants and less singing. In addition, a minimum distance of at least one meter between the believers is provided for (as has already been the case). This does not apply "if this requires the performance of religious acts" (such as during communion).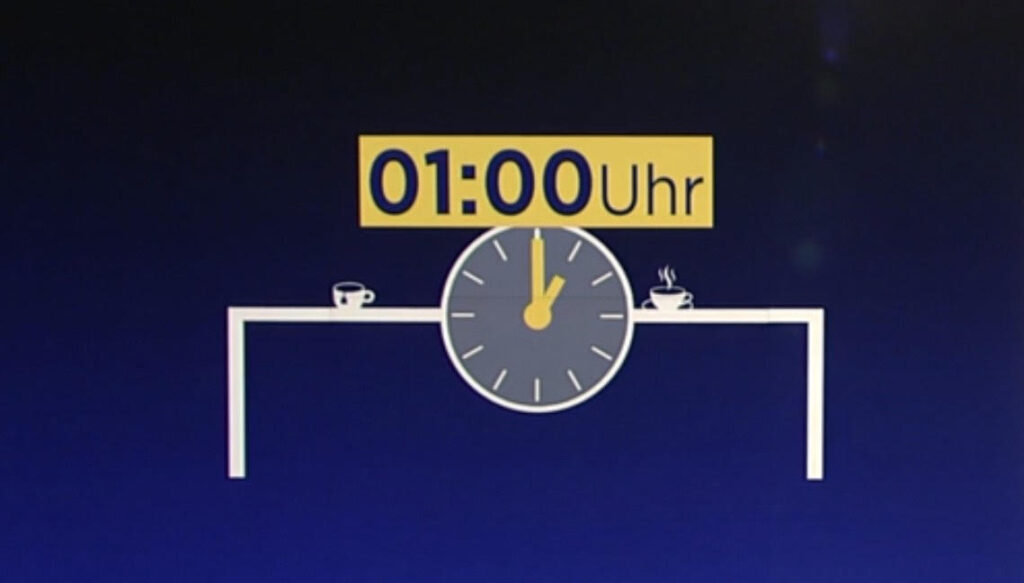 Does the curfew also apply if I celebrate privately with nine friends at the restaurant?
Yes. The curfew applies in any case. This also applies to events. A violation can be expensive for guests and the host. Only in the private living area there is no limit.
Do school classes or professional teams also have to be limited to 10 people?
No. Excluded from this restriction are meetings that are necessary to maintain professional activity. This applies to work teams as well as school classes.
What penalties must I expect if I violate the Corona rules?
Currently only violations of the prohibition to enter are punishable. That means: Guests in the gastro who do not observe the closing time can be punished with up to 3600 Euros. Restaurant owners who do not keep to the curfew can be fined up to 30,000 Euros. Violations regarding events can cost up to 1450 Euro.
Hector Pascua, Source: krone.at Picture: ORF, ZiB
This post has already been read 156 times!