Read Time:
3 Minute, 22 Second
Vienna, 6  February 2021 – Members of the European Network of Filipino Diaspora Austria (ENFiD-Austria): Maria Zelda "Marizel" Magistrado ROJAS (Chairperson), Rosa Maria "Johmarie" Somera (Secretary), Dorcas "Dorcy" Navarette Aigner (Treasurer) and Ana Maria "Minnie" Langer (Auditor) participated at the Virtual Annual General Assembly (e-AGA) of the European Network of Filipino Diaspora (EU) on 6 February 2021, via zoom.

The e-AGA attended by almost 50 participants from 13 European countries, commenced with a Roll Call by the Assembly Moderator, Marizel Rojas (Austria), followed by the Presentation of the Agenda and the Minutes of the AGA in London in 2020 by the Secretary, Marvi Ablaza Gil (Iceland). The Chairperson, Leonor Vintervoll (Norway) delivered the Narrative Report 2020 and Treasurer, Annie Estricomen (France) presented the Financial Report 2020. The moderation and documentation team composed of R Marvi Ablaza Gil (Iceland), Annie Estricomen (France), Ronald Sipat (UK), Marizel Rojas (Austria) and Mary Grace Schardin (Germany) collaborated to ensure that the e-AGA was well coordinated.
As a surprise performance, Dorie Reyes Poloczek (Germany), 1st Prize winner at the Tala ng Europa Talent Competition held in Paris in 2018, recited a poem "ENFiD Europa sa Panahon ng Pandemya", specially composed for ENFiD. Excerpt: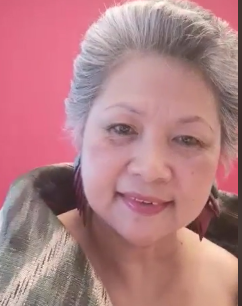 "Sa panibagong opisyales ang tangi kong pakiusap Kusang loob kang sumapi, gawin mo ang iyong alam. Malasakit sa samahan, pang unawa at pag galang  katapatan mong gampanan ang tungkuling sinumpaan."
Country Reports and updates were presented by Representatives from 13 participating countries: Austria, Belgium, Cyprus, Czech Republic, France, Germany, Iceland, Italy, Malta, Netherlands, Norway, Switzerland and the United Kingdom.
In the report it presented, ENFiD-Austria highlighted its accomplishments in 2020 through the activities and events organized, in person or virtual, such as the Launching of the "Tala ng Austria" Singing Competition on 6 March 2020, "Wagayway ng Watawat" on the occasion of the commemoration of the 122nd Philippine Independence, "Coupe de Champagne" on its 3rd Anniversary on 15 October 2020, "Paskong Pinasaya" Virtual Christmas Carolling.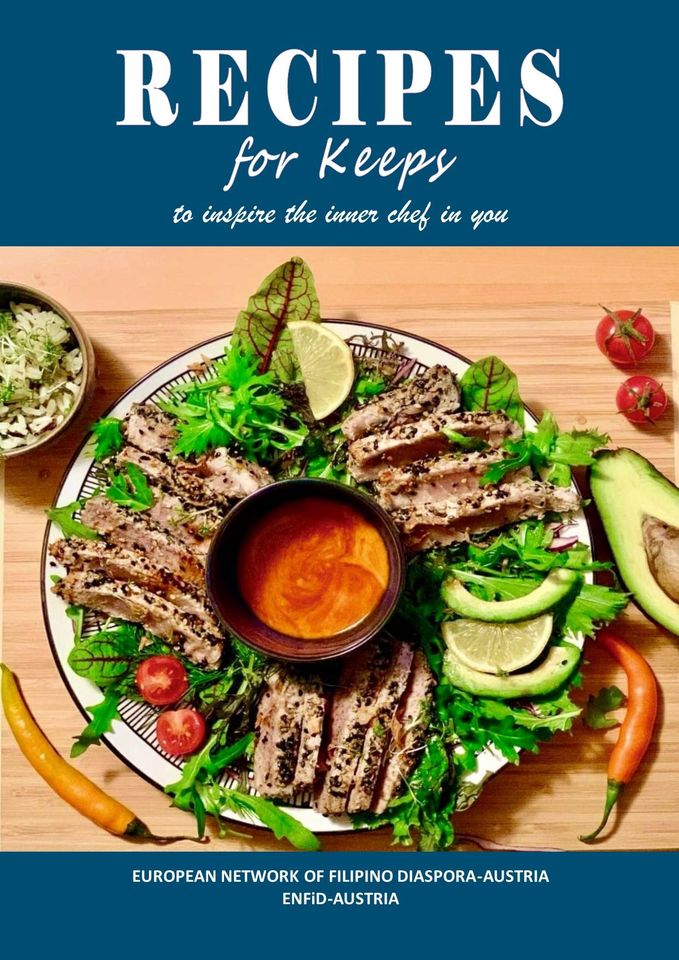 One special project conceived during the pandemic was a cookbook published in December 2020: "RECIPES for Keeps", the proceeds of which were donated to beneficiaries in the Philippines: Friends for Hope in El Nido, Palawan, Kalyak Blaan Care Group in Polomolok, South Cotabato and the Black Carabao Philippinenhilfe for projects in Negros Occidental. The cookbook contained 79 mouth watering recipes from 46 contributors from 5 continents across the world: Asia, Australia/Oceania, Europe, North America, South America.
The election of the Board of Directors (BoD) for 2021-2022 also took place at the e-AGA. Elected to the Board on her 2nd term was ENFiD-Austria Chair and current Country Representative, Marizel Rojas, The second level election within the BoD is scheduled to take place on 18 February 2021.
E-socialization and Q & A took place after the result of the election was announced. The ensuring discussion indicated strong interest and commitment of current and new members and/or observers to work closely with ENFiD towards the realization of its mission and vision.
The e-AGA concluded with the inspiring remarks delivered by ENFiD Vice Chair, Ronald Sipat (UK).
"ENFiD is a fast-growing Europe-wide cross-sectoral, all-inclusive overseas-Filipino platform in Europe that has genuine developmental ambitions translated into timely and relevant actions for Euro-Filipinos and the Philippines. It is a non-political, non-sectarian and not-for-profit network. It comprises members from different sectors of the society, including all political leanings. ENFiD's foundations are formulated in its Constitution. It provides a forum for regional and global interaction between and among Filipino individuals and organizations within the European Community, with Philippines and with the rest of the world. It inspires and initiates non-partisan dialogues and discussions on relevant topics and participates in the international dialogue on ethical, cultural and political issues with a view to alleviate global poverty." Source: http://enfid.org/
W: http://www.enfid-austria.eu
FB: https://www.facebook.com/groups/1763959247220257
M: 0043 69914596190
This post has already been read 819 times!