Read Time:
7 Minute, 49 Second
Relaxations have already taken place in almost all of Austria's neighboring countries.
After strict Corona measures and the lockdown in the east of the country, Austria wants to dare to take opening steps again from mid-May. What about Austria's neighboring countries?
Germany
A "Corona emergency brake" was passed,wherein uniform regulations for a lockdown apply from a seven-day incidence of 100. If that limit is exceeded, extensive curfew restrictions would take effect at night. A halt to face-to-face classes and the closure of retail, cultural and leisure facilities are also then envisaged. At present, the seven-day incidence is below 100 only in Schleswig-Holstein (73); across Germany, it is currently 164, according to the Robert Koch Institute. The emergency brake will apply from Saturday.
Germany designates all of Austria, with the exception of the enclaves of Kleinwalsertal and Jungholz, as a risk area and has issued a travel warning. A negative test is mandatory upon entry, followed by a ten-day domestic quarantine. From the fifth day onwards, free testing is possible.
Czech Republic
The state of emergency and the night curfew have been lifted, and some kindergartens and schools have also been opened. Further easing is planned for the week beginning May 3, including the opening of several stores and service businesses. Hotels and restaurants will remain closed for the time being; here the government wants to wait for an even better infection situation.
Entry from Austria requires completion of an electronic form, a negative test and quarantine. The quarantine can be ended after five days with another negative test.
Slovakia
Slovakia set first opening steps at the beginning of the week – after four months of lockdown – and reopened most stores and service businesses. In addition to a mask, a negative test is required to enter, and there are also restrictions on persons. Hotels and other lodging establishments, zoos and museums were also allowed to reopen, and religious services may resume.
Restaurants are allowed to reopen outdoor areas from next Monday. A limited number of people will be allowed to work out in gyms again. In almost all districts, classes in elementary and secondary schools will resume. A nationwide state of emergency will remain in effect until April 28. As a result, protest gatherings and mass events in Austria as well as tourist trips abroad remain banned.
Registration is mandatory upon entry from Austria, as is home isolation until a negative PCR test is available, which may not be performed until the eighth day of quarantine at the earliest.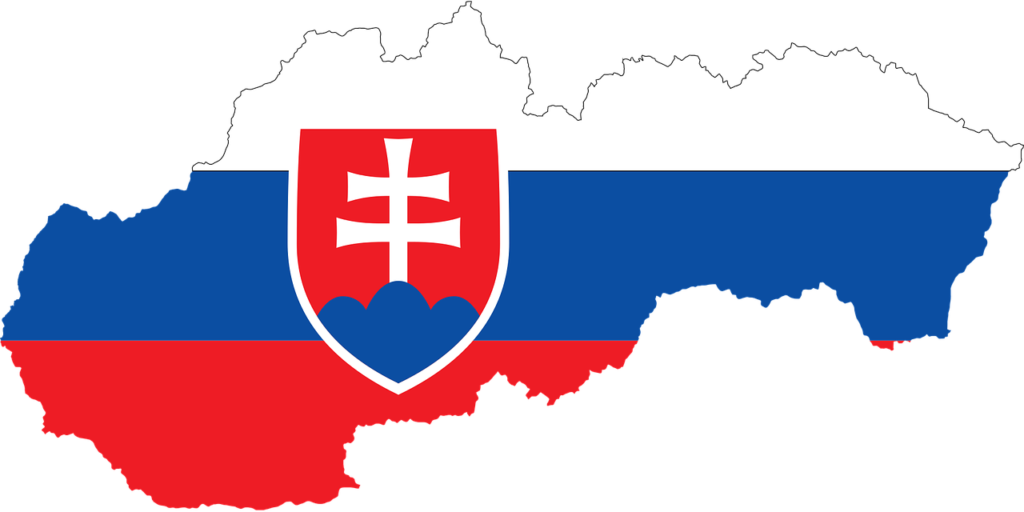 Hungary
Outdoor dining areas will open until 9:30 p.m. starting Saturday. Curfew is now in effect "only" between 11 p.m. and 5 a.m. Corona vaccination pass holders will be able to use facilities such as theaters, libraries, cinemas, sports facilities, circuses, zoos, swimming pools, hotels, as well as indoor food service areas, starting probably next week. Already since this week kindergartens and elementary schools are open. Trade and body-related service providers have been open again – with restrictions – since the beginning of April.
Entry into Hungary is basically not possible for foreigners since September 2020. Exceptions are foreigners who have a permanent residence permit for Hungary or a residence permit valid for more than 90 days, as well as athletes with a competition permit and employees of cultural organizations operating in Hungary. A ten-day quarantine period applies to all returnees to Hungary. Two negative PCR tests can end domestic isolation.
Slovenia
Slovenia also relaxed its measures due to improved corona figures. The nationwide travel ban between regions has been lifted. As of Saturday, bars and restaurants across the country are once again allowed to serve guests outdoors, with opening hours limited from 7 a.m. to 7 p.m. In three yellow regions (the coastal region and the Goriska region in the west and the Pomurska region in the east), it is also allowed to use the interiors of establishments, but guests must be either tested, vaccinated or people who had been infected by the virus and now recovered. On Monday, hotels, campsites and other accommodation facilities are allowed to open under certain conditions (restriction of persons). Again, guests must be either tested, vaccinated or recovered from Corona. Masks are mandatory in enclosed public spaces and on public transportation. The mask must also be worn outdoors unless a minimum distance of 1.5 meters is possible.
Austrians entering Slovenia must present a negative PCR test not older than 48 hours or enter a ten-day home quarantine. The quarantine cannot be shortened. This does not apply to vaccinated persons after the second dose or recovered persons after an illness in the past six months. Entry from Austria is only possible via the border crossings Karawanken tunnel, Loibl tunnel, Spielfeld (freeway), Bad Radkersburg and Sicheldorf. Transit through Slovenia is free of charge, but must take place within twelve hours.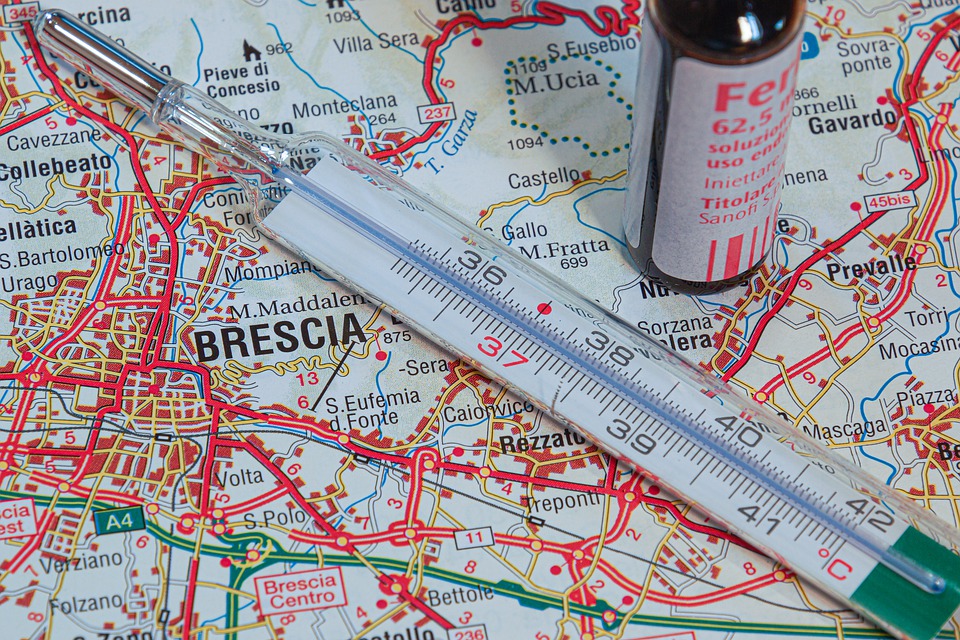 Italy
Italy is relaxing its Corona restrictions as of Monday (April 19). With the new Corona Decree, Rome is reintroducing White and Yellow Zones for regions with low or moderate Corona infection rates after a weeks-long hiatus. In Yellow Zones, restaurants and bars will again be allowed to serve patrons at tables in outdoor areas at lunch and dinner starting April 26. Indoor areas will remain closed. Theaters, movie theaters and concert halls will be allowed to open there with limited attendance.
On May 15, swimming pools in yellow zones will be allowed to open. Starting June 1, major sporting events – outdoors and with a maximum of 1,000 spectators – can resume. Also in early June, sports studios can start in these areas. From July 1, congresses will be possible again, and the first entertainment parks will be allowed to open. The nighttime curfew will continue to apply between 10 p.m. and 5 a.m. Brand new is the national Corona Pass for travel to Orange and Red Zones with high Corona risk. In this document a vaccination, a 48 hours old negative Corona test or a Corona infection of the last six months should be entered.
In addition to having to present a negative corona test in Italy, those entering the country from Austria must also remain in quarantine for five days. At the end of the mandatory home quarantine, another Covid test must be performed. The measure is in effect until April 30, when it could be relaxed.
Switzerland
Relaxations have been in effect in Switzerland since Monday. Outdoor areas of restaurants are open. However, the mask may only be removed for eating and drinking. Cinemas and fitness centers are also open. Outdoor events with up to 100 guests are allowed again, with up to 50 people also indoors. In the latter case, distances must be kept and masks must be worn (exceptions: endurance training, choir rehearsals). Theaters and concert halls may offer only one-third of their seating capacity. Universities will again offer face-to-face classes.
This is not to change until May 26. The "protection phase" planned by the government in Bern will last until then. Only after that are further relaxations and openingswill be implemented, if the infection figures permit – as part of a "stabilization phase" that is to last until the end of July. By the end of July, all adult Swiss who wish to be vaccinated should have been vaccinated. This will be followed by a "normalization phase."
Six Austrian provinces are currently considered "risk areas" for Switzerland. Therefore, people entering from Vienna, Lower Austria, Upper Austria, Salzburg, Burgenland and Carinthia must enter a ten-day quarantine, which can be terminated after only seven days if the test is negative. Meanwhile, Styria is no longer part of the risk area. Furthermore, all Austrians must present a negative PCR test, which is no more than 72 hours old, when crossing the border. For air travel, this is checked before boarding.
Liechtenstein
As far as entry rules are concerned, the same rules apply as to Switzerland. The outdoor areas of restaurants will be open again next Monday (April 26). Liechtenstein also follows its neighbor as far as events with the public are concerned.
Croatia
Although not a neighboring country, Corona measures are regionally defined in Croatia, which is popular with Austrians. Nationwide, the mask requirement applies in enclosed public spaces and means of transport, as well as outdoors wherever a minimum distance of 1.5 meters cannot be maintained. Outdoor dining areas are open, with restricted hours from 6:00 a.m. to 10:00 p.m. Night clubs are closed. Hotels, campgrounds and other lodging establishments are open.
There are different regulations in the coastal regions: the Istrian peninsula, northern and southern Dalmatia have a more favorable situation, while there are higher infection rates in central Dalmatia (Split-Dalmatia region) and in the Kvarner Bay (Primorje-Gorski Kotar region).
Tourists from EU countries are required to have a negative PCR or antigen rapid test no older than 48 hours upon entry. Those who enter with a rapid test and stay in Croatia for more than ten days must be retested ten days after the first test. Vaccinated persons who received the second dose more than 14 days ago can also enter the country without quarantine. This rule will be in effect until April 30 for the time being. Travel registration is also carried out upon entry.
sources – APA and vienna.at/picture: pixabay.com
This post has already been read 216 times!