Read Time:
1 Minute, 51 Second
Vienna, Austria. One hundred twenty-four years ago, the Philippines was freed from the clout of Western power. Filipinos, wherever they may be, never forget to look for different ways to celebrate the country's independence.
In Vienna, Austria, a Floral Offering Ceremony at the garden of the Vienna City Capitol has been initiated by the Philippine Austrian Cultural Society (PACES) under the leadership of Ms. Marizel Rojas, President of PACES.
In 1998, on the celebration of the Philippine Centennial Anniversary of the Philippine Independence, a Catalpa Tree was planted in the eastern part of the Viennese City Hall Garden. Malou Reininger, Filipino community leader, explained that the tree's trumpet-shaped flowers herald the next hundred years of Philippine-Austrian relations.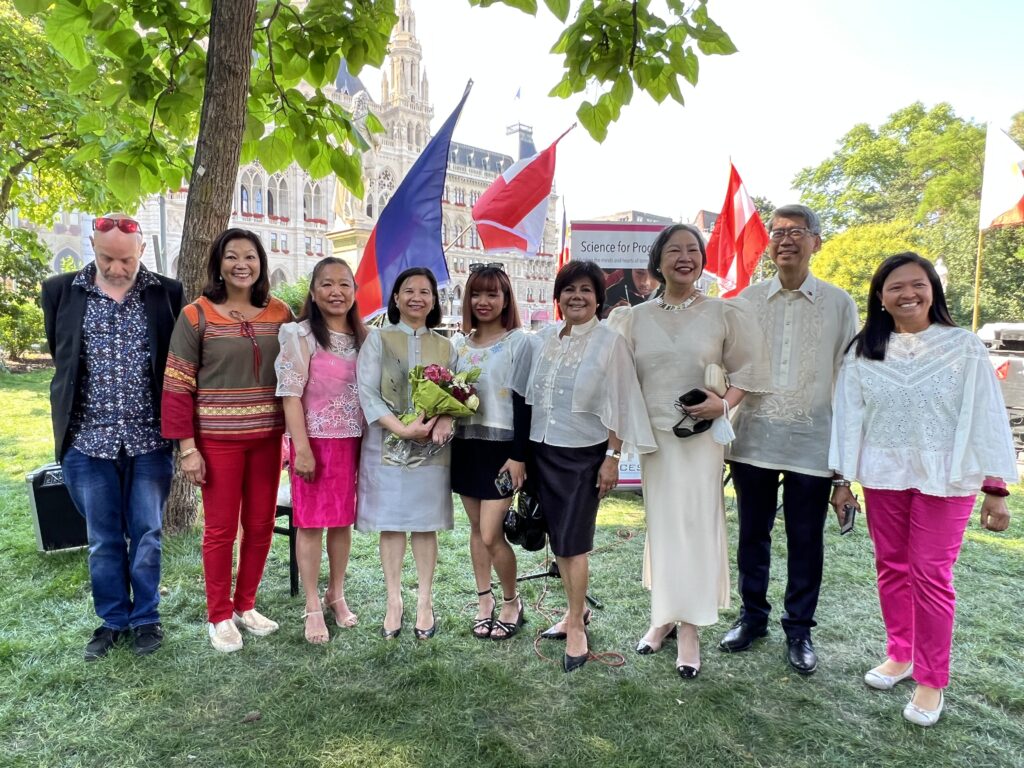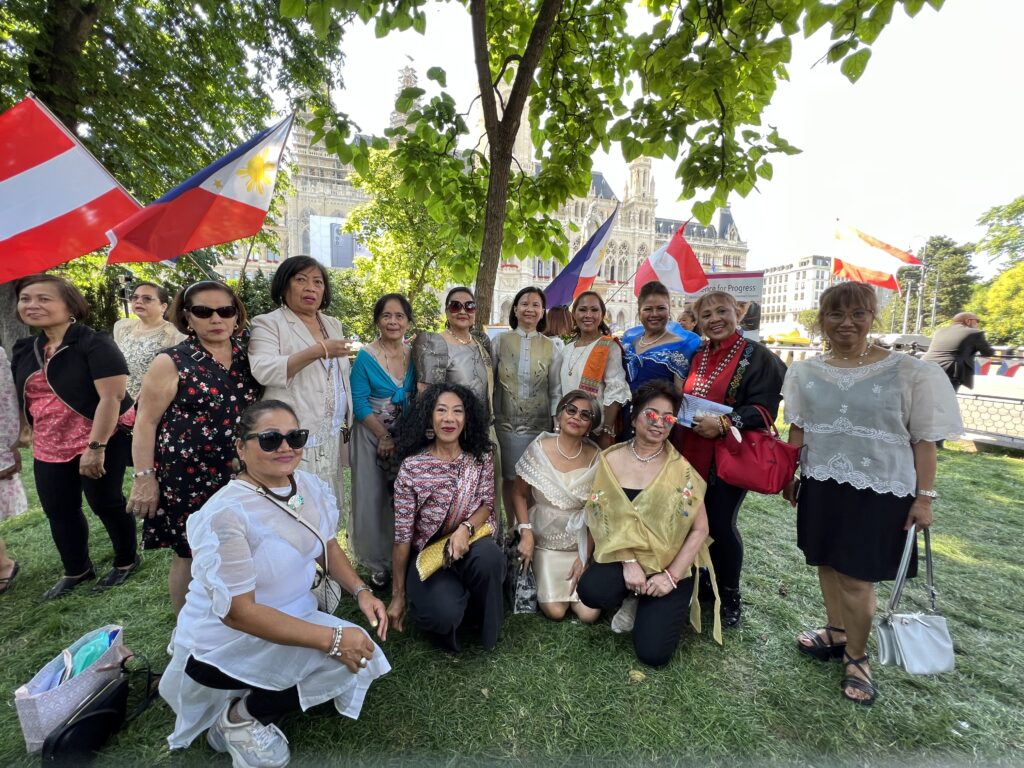 Speaking about the theme of this year's Philippine Independence Day Celebrations – Kalayaan 2022: Pag-suong sa Hamon Ng Panibagong Bukas (Rise Towards The Challenge Of A New Beginning)", Ms. Marizel Rojas, President of PACES, noted that problems and difficulties might be on our way, though these could be regarded as challenges in order to reach our goals.
"It is a timely reminder for us, for us families, as organizations, as a nation that we should be united in overcoming challenges of us and should be resilient in facing what others may call problems but are challenges, challenges for us as opportunities to do the best we can especially here in Austria in lifting the profile of the Filipinos," Rojas said.
H.E. Susan Irene Natividad, Charge d Affaires, Philippine Embassy Vienna, delivered an inspirational message. She expressed her gratitude for witnessing a thriving and united Filipino community on this special day.
"I am pleased that these two trees continued to grow, look sturdy, and the flowers are the symbol of the flourishing relations of Austria and the Philippines," Charge d' Affaires Natividad said.
The Floral Offering was not just a celebration to commemorate the 124th Philippine Independence Day but also to give importance to the bilateral ties between the Philippines and Austria. This is especially important this year since the Philippines celebrates 75 years of relations with Austria from 17 October 2021 until 16 October 2022.
This post has already been read 70 times!