Read Time:
3 Minute, 23 Second
After two years of not celebrating the biggest outdoor Fiesta of Filipinos in Austria because of the Corona pandemic, the Council of Filipino Associations in Austria kicked off the 2022 Barrio Fiesta in Vienna on Saturday, July 23, 2022. The event is a celebration with colorful costumes, songs, and dance at the Sportplatz ATV Liesing, Vienna.
Filipinos, Austrians, and other nationalities from Austria trooped to the venue this year, including Filipinos from Italy, Switzerland, the Slovak Republic, Germany, and the USA.
The 2022 Barrio Fiesta in Vienna simulated the mood of a traditional Filipino fiesta celebration in a festive gathering of special guests, police, politicians, community leaders, members, and the Philippine Embassy and staff. They led the opening ceremonies with a parade of colorful Filipino costumes and entertainment.
Performances from the different organizations and local talents followed the opening ceremonies.
Beginnings
Beginning in the early 90s, the Barrio Fiesta celebration in Austria sought to educate the Filipino community about the richness of the Pinoy culture.
Each year the event has become increasingly popular.
Thousands of Filipinos from all over Austria attended the spectacle of typical Filipino parades and dances. Decorated booths that exhibited native delicacies and products, which are testaments to Filipino artistry, lined the event venue.
Elmer Blanco, Chairman of the Council of Filipino Associations in Austria, said the purpose of Barrio Fiesta is to show unity and express our Filipino heritage to inform the rest of the Filipino community in Austria.
"We are celebrating today the Barrio Fiesta in Austria. Each year celebration gets bigger and bigger. We are very proud to have reached this milestone. I believe we've been able to sustain it because we have the most generous sponsors and "kababayans" in Austria who have supported us for years," Blanco said.
The District Councilor of the 23rd District, Liesing, Ms. Susanne Deutsch, welcomed the Filipinos.
"I wish you a wonderful and funfilled celebration of the Barrio Fiesta, and we are delighted and proud to be the host of this celebration. I am delighted that you bring Filipino feeling here in Liesing. Thank you for this great cultural celebration," Ms. Susanne Deutsch said in her speech.
Charge d Affaires Madame Irene Susan Natividad noted that the Filipino Barrio Fiesta in Vienna showcases the Filipinos' unique cultural heritage through food and delicacies, music, performances, arts, games, and a parade.
Natividad affirmed that the Barrio Fiesta celebration works to promote greater understanding and awareness of the diversity of the Philippine culture, heritage, talents, and arts and encourages everyone to get involved in celebrating Austria's multicultural society!
For many Pinoy families, the Barrio Fiesta was a chance to give their youth some exposure to their country's culture.
Filipino business establishments
The Barrio Fiesta celebration is also a chance for various Filipino companies to market or promote their products. Businesses from the Philippines and Austria had stalls to sell products and services.

Food stalls were packed, with queues of hungry festival-goers discussing their food choices. Plenty of stalls provided Filipino food and delicacies, such as adobo, kare-kare, menudo, dinuguan, kaldereta, bangus and pancit. Native desserts included puto, biko, suman, sapin-sapin, bibignka and halo-halo.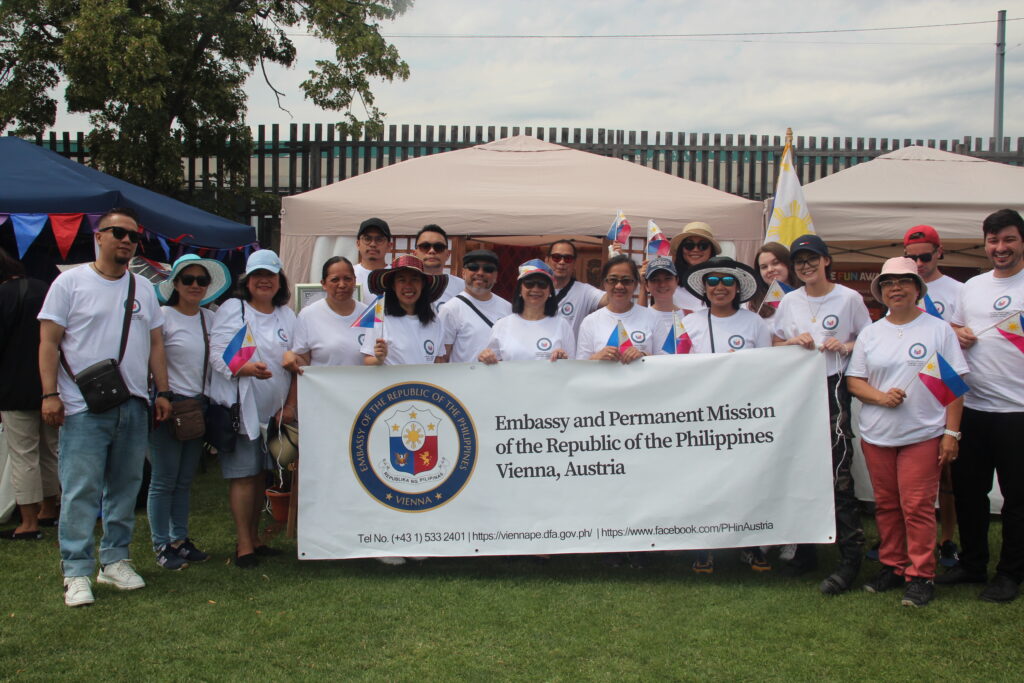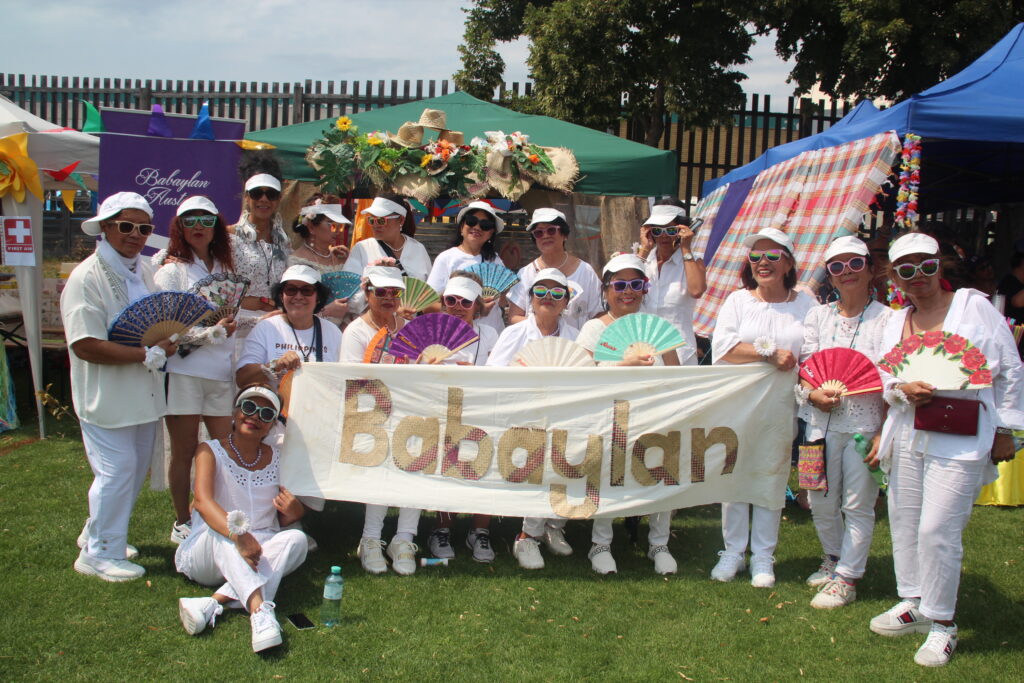 The Barrio Fiesta draws Filipinos from all over Europe who come to celebrate their culture, and some hope to emulate the fiesta in their respective home bases. Even a small group of Filipinos came from the US to celebrate Barrio Fiesta in Austria.
"This is one of Austria's most significant Filipino events and is the best chance to be with Filipinos here. I came here to be with them and celebrate our heritage," a Pinoy participant said.
Jomarie Segura, Filipino leader in Austria and one of the emcees during the event, contended that the Barrio Fiesta is a chance for the Filipino Community to come together, allowing old and new generations of Filipinos abroad to delight in the richness of their country and preserve their sense of cultural community in Austria for years to come.
Hector Pascua
This post has already been read 646 times!