Read Time:
3 Minute, 17 Second
The Council of Filipino Associations in Austria, in cooperation with the Philippine Embassy in Austria, would like to express our gratitude to those who have participated in making this most attended event for the Filipino community in Austria a success.
Applause to the Embassy of the Philippines in Austria, led by the CDA and the Consul General, for their beautiful booth; they could have won a trophy for best booth if this year's barrio fiesta contests weren't paused. We were, however, grateful for this fantastic showcase initiative! To all involved in the program, starting from our witty moderators Malou Morata @Johmarie Segura and wife, Romy Rojo Molina. Fr. Victor Tamayo from the Filipino Catholic Chaplaincy and choir, Ptr. Jonathan Palitog of the Vienna Christian Center Filipino Fellowship began the occasion with a mass, message, and prayer. Indeed, it's only by the grace of God that we are still alive and able to feast together.
The event was graced by two Guests Speakers from the district of Liesing, Susanne Deutsch, the District Councilor and Managing Director of the women's shelter in Vienna, and the Charge d' Affaires of the Philippine Embassy in Austria, H.E. Madam Irene Susan Natividad.
Cultural presentations were participated by the Mindanao Association in Austria who performed "Dayang," Sunshiners who danced with the folk song "Isem," Babaylan Austria with their " Paypay ng Maynila, "Igorot Austria showed their dance with their gongs with "Sissiwit " and the Kapunongan ng mga Bisaya sa Austria who staged the national, bamboo dance of the Philippines called " Tinikling, "which was later joined by the public.
Talented singers Lilibeth Florendo, Nancy Ostonal-Agbon, Indigenous Tribe Diwata, Maribel Kasper, Bela Damo, Chou Lai San, and Harry Warner made the event more joyous, with their songs on the front stage of Liesing Sportplatz became a dancing floor during the event. If there were cultural dances, there were modern dances too performed by the Lockdown Squad and the kids from Förderung der Philippinische Folklore und Kultur.
Police officers from the district also came to maintain peace and order, Anna Katharina Gutt and company, it was great to have them, and I guess the destructive drinkers out there were warned to behave. Also, joined by our Marshalls, they have kept the place in order.
Sponsors of the event were the BECT, Magenta Pinoy Relax, MA Transworld GmBH, Infinity Balikbayan Cargo, Matha, prosit, and MTC Exotic Supermarkets, Neusiedler See Store, HCI Healthy Cooking Innovation GmBH ( Salad Master ), Mr. and Mrs. Mina. Proceeds from the tombola will be given to our less fortunate "kababayans" back in the Philippines. Reports of projects are always shown during the Independence Day Celebration.
Many organizations and groups, such as the Women Federation for World Peace – Austria, LEFÖ, and Associations in Tirol, Salzburg, Lower Austria, and Burgenland, came to attend the event and parade; some groups just came to watch even without taking a booth. Food fairs of Filipino delicacy were everywhere in the stalls.
The aftercare did a super job! Just like the head of the Sportplatz said, it's always a delight to have you here – it is very clean as if nothing happened, as if no event took place. We are constantly being looked forward to using the site.
Special mention to Carmen Feliciano Pacaigue and team with our retired head Doctor in D37 Kaiser Franz Josef Spital @Dr Elisabeth Distelberger for taking care of our First Aid corner in the Babaylan – Austria's/FAMA's booth. With their help, someone who collapsed was sent to the hospital.
Finally, on behalf of the CFAA led by Blanco Elmer and Ray Arreza and all member organizations, we want to thank everyone for making the 2022 Barrio Fiesta a SUCCESS. To all who came, and volunteered their talent, time, and treasure, hats off! An apology for any disappointment and inconvenience you may have encountered, but generally, we believe everyone has enjoyed it.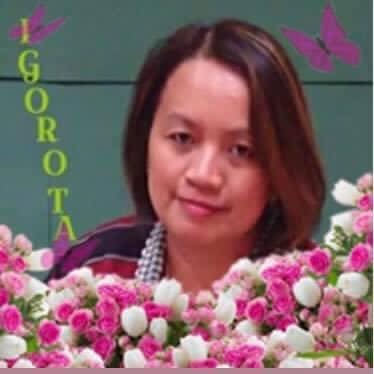 This post has already been read 657 times!