The Mozart Boys Choir Vienna is urgently looking for boys who enjoy singing and making music together and want to become part of the choir.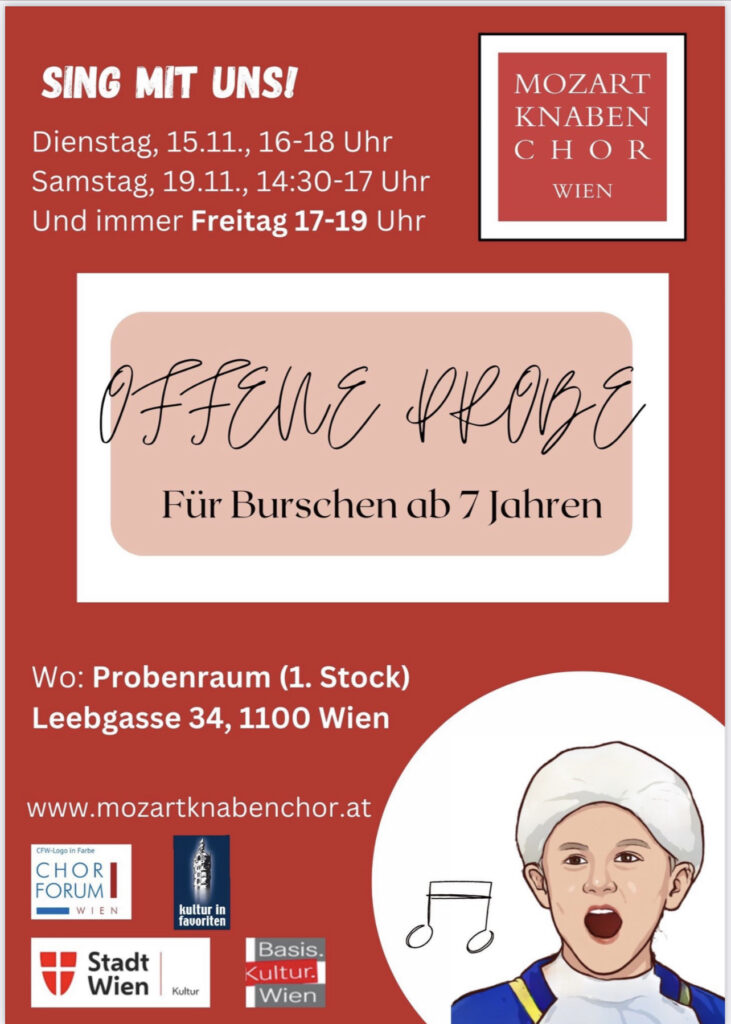 What does the choir offer?
Boys interested in music and singing are welcome to join the Mozart Boys Choir Vienna from 7 (2nd-grade elementary school)!
"We would like to give new boys a chance to get to know the Mozart Boys Choir Vienna during a "real" choir rehearsal. The boys only come together for singing rehearsals and performances twice a week in the afternoon. All boys receive proper musical voice training. We have rehearsal once a week, which is done in a small groups. Schedules are Mondays (in the 10th or 21st  Vienna districts) or Wednesdays (in the 9th District). The main rehearsal for all choir members takes place on Fridays in the 10th District, Leebgasse 34," Mag. Peter Lang, the artistic director, and conductor of the Mozart Boys Choir Vienna said.
For more information, please contact:
office@mozartknabenchor.at.
Mozart Boys Choir Vienna Veronika Lang Phone: +43 1 602 00 86 E-mail: v.lang@mozartknabenchor.at www.mozartknabenchor.at
This post has already been read 305 times!