Read Time:
2 Minute, 12 Second
The Filipino Games are timeless. It is still well-loved and cherished by many, as it is part of our heritage. Larong Pinoy's popularity encompasses the youth and adult, and elderly generations. It's a timeless cultural treasure. The games are still being played in urban & rural communities by a majority population with no access to high technology. The games are still taught in public schools. Most adults and elders would like to pass on the fun tradition to make the new generation experience the fun of being truly Filipinos.
In keeping this tradition, the Barangay Center in Vienna, Austria, has organized traditional Filipino games for Filipino and Austrian friends. The event's primary objective is to foster team camaraderie and promote Filipino culture. The event was held at the Parish of Leopoldau, Leopoldauer Platz 12, 1210 Vienna.
According to the "Kapitana "of the Barangay Center, Cristina Salvador,  the event known as "Palarong Pinoy," is a "good way to re-energize the "kababayans" here in Austria after the pandemic and reinforce team spirit, boost mental health, and bring back fond memories of childhood."
Hermann Kroiher, Secretary General of the United Nations Correspondents Association in Vienna (UNCAV), was the main speaker at the event.
"I am happy to be a part of this Filipino event today. Thank you for organizing these wonderful games. Sports and games are important part of national culture and every country in the world, sports contribute a lot to the well being. I wish you all a lot of fun  and good entertainment, "Kroiher said.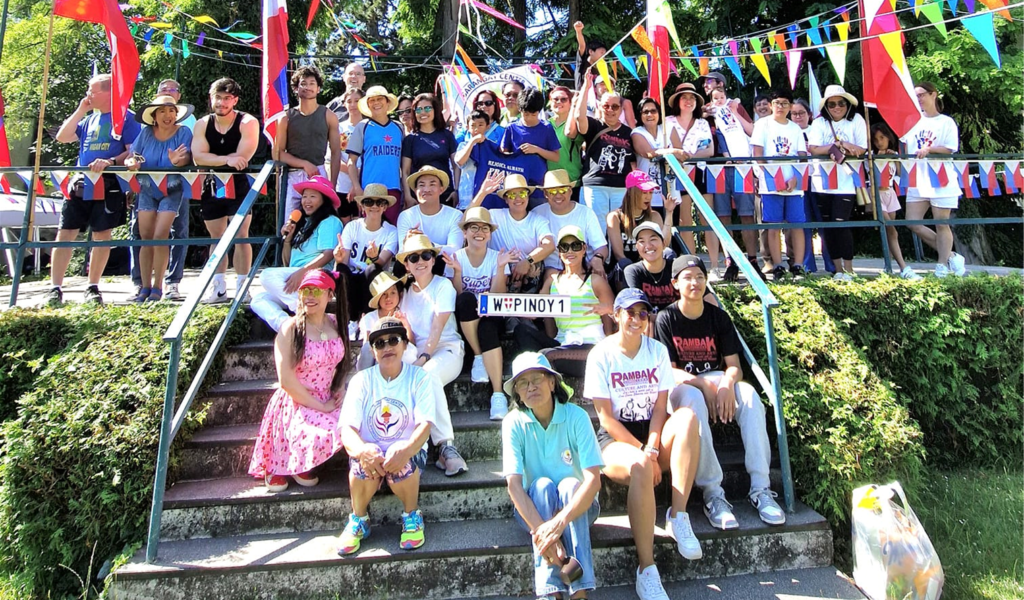 The one-day event showcased traditional Filipino games, such as "kadang-kadang," "luksong-lubid," "patintero," "sipa," "sungka," "tumbang preso," "dama" and "pabitin."
Filipino and Austrian friends who participated in the activities were grouped into different teams or "barangays."
"With Palarong Pinoy, I hope it contributes to the overall well-being of our kababayans here, both young and old. I got positive feedbacks among the players and audiences and everyone enjoyed the games, "the Kapitana said.
Among the well-loved games were patintero, a group game where a team is challenged to "attack" and prevent another team from passing through a finish line, and kadang-kadang, a game where players of each team race to the finish line while stepping on coconut shells.
Two members from the winning teams said their participation in the patintero fostered camaraderie among their teammates and brought them back to their memories of elementary school.
The Palarong Pinoy in Austria was a chance to bring back the fun in neighbourhoods, providing both adults and children with meaningful play activities and camaraderie.
Hector Pascua/pictures: Lolit Kaszuba
This post has already been read 1193 times!