Read Time:
1 Minute, 37 Second
Health Minister Rudolf Anschober evaluated the Corona measures on Thursday. He noted that the measures were taken at exactly the right time, because now we have an increase of only 0.2 percent in Austria – there are more new cases of recoveries than new infections.
"The time factor was the decisive factor, otherwise things would have looked different," said Anschober. A delay of seven days in the measures alone would have increased the number of cases by a factor of four and the intensive care units would have reached their limits.
"But even now the virus is still here, it did not disappear," the health minister urges the population to be careful. It is therefore important not to become unreasonable, but to continue to adhere to hygiene measures and distance regulations.
Fewer and fewer corona patients in intensive care units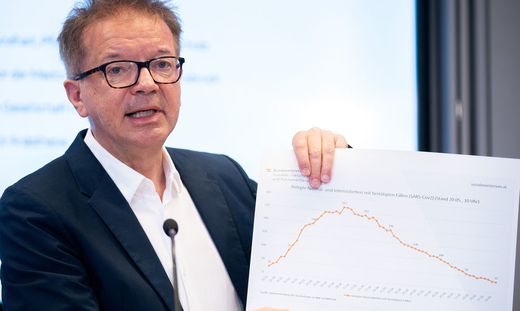 In any case, the situation in Austria is good and stable at present, according to Anschober. The trend curve is barely moving upwards, the number of people suffering from the disease continues to fall. Currently there are 674 corona patients, 107 of them are in hospitals and 30 in intensive care units.
Quickly locating the sick
The right measures at the right time and the support of the population led to this good result. In order to remain on the right track, the main focus is now on containment with tracing.
Mathematician and simulation expert Niki Popper explained that the aim is to identify people who have had contact with people who may have fallen ill. The faster this works, the better it is and the faster it is possible to return to even more normality. Currently it takes 3.8 days to get people out of the contact network, the expert said. If a reduction to 1.9 days would be successful, even more openings would be possible, Popper said.
This post has already been read 404 times!