Read Time:
1 Minute, 51 Second
Croatia has opened its borders to ten EU countries, including Austria. Travellers from Austria, Slovenia, Hungary, the Czech Republic, Slovakia, Germany, Poland, Lithuania, Latvia and Estonia can enter under the same conditions as before the corona crisis due to the satisfactory epidemiological situation. The Croatian Civil Defence Crisis Staff decided on Thursday, 28. May 2020 to relax the rules, and according to Tourism Minister Gari Cappelli they are already in force.
As a result of the new loosening, citizens of the ten countries will no longer have to prove the reason for their entry at the border crossing, the Interior Minister explained. Despite the relaxation, Croatia is maintaining epidemiological control. In addition to personal data on all travellers, it is also necessary to provide the duration and place of stay as well as telephone number and an e-mail address.
Online form shortens waiting time at the border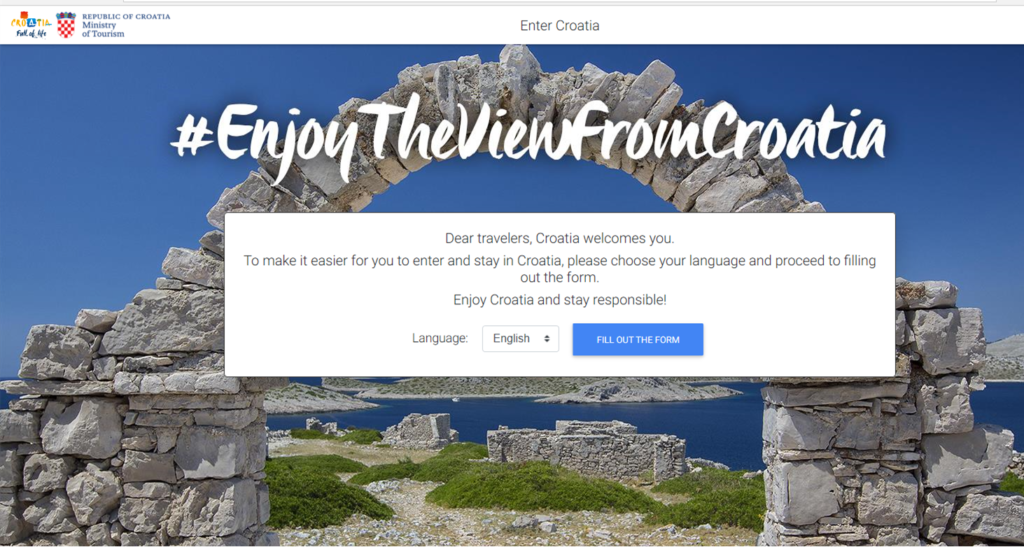 In order to avoid waiting times at border crossings, an online form can be filled in on a Website ( https://entercroatia.mup.hr/) of the Ministry of the Interior set up for this purpose. The form will also be available in German in the coming days.
When registering via the Internet, the data is already stored in the database of the border police and is retrieved upon entry when the travel documents are scanned. Anyone who does not complete the form in advance will have to reckon with longer waiting times at the border. The relaxation is intended to make entry easier for citizens of the ten countries, which according to the Tourism Minister account for around 55 percent of all tourism traffic.
Travel warning maintained despite entry permit
But beware: "We advise against holidays in Croatia," stressed Peter Guschelbauer, spokesman for the Foreign Ministry, already when Croatia had announced an earlier relaxation. The travel warning remains in force despite the entry permit. In addition, all returnees from abroad must currently still go into a 14-day quarantine unless they can show a negative and valid Covid-19 test.
Slovenia and Hungary meanwhile lifted the entry restrictions for citizens of both countries. The decision was taken due to the favourable epidemiological situation and after successful diplomatic coordination, the Slovenian Foreign Ministry said.
This post has already been read 379 times!