Read Time:
1 Minute, 23 Second
Mr. Tommy Aquino, a Philippine-born artist living in Vienna, conducted another Painting Workshop last October 15, 2022, at PIUS – PARSCH – PLATZ. 2, 1210 Vienna.
Several Filipino and Austrian budding artists joined the half-day art workshop.
"These Kids have their unique talent to show! First, I would like to thank my very supportive wife, Katherine Sudaria Aquino, for all her effort in managing this special event and with my children," Aquino said.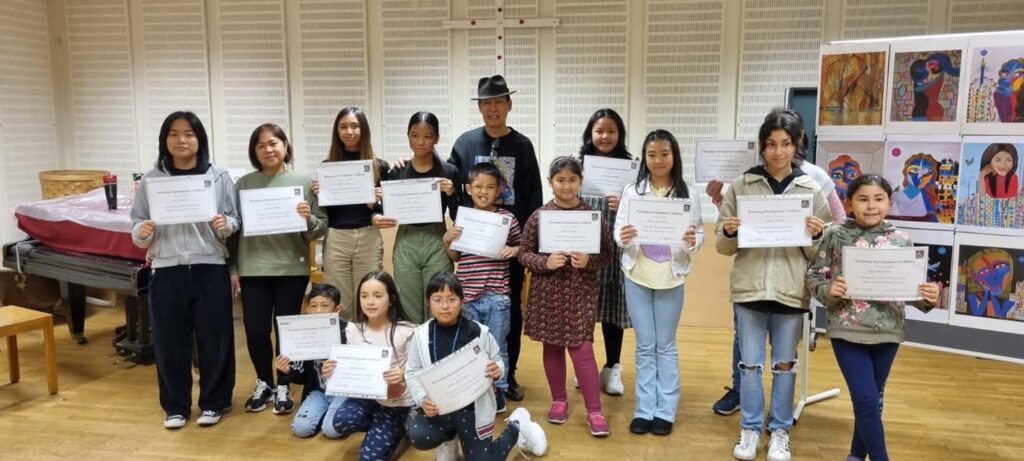 The Pinoy "Picasso" extended his gratitude to the parents who decided to let their children experience the joy of painting with him.
"This is another triumphant feeling of happiness that I felt when I see every child having a great smile on their face! I hope and pray that this would be the day that these children will start to be more interested in arts and learn how to value their time," Aquino added.
The Painting workshop is also a charity event. Donations and proceeds of the workshop will help the poor students in Laguna and Balanga, Bataan.
Aquino had been offering his talent to all budding artists during the past years. He regularly gives painting lessons to schoolchildren at the Kreindl Grade School in Vienna!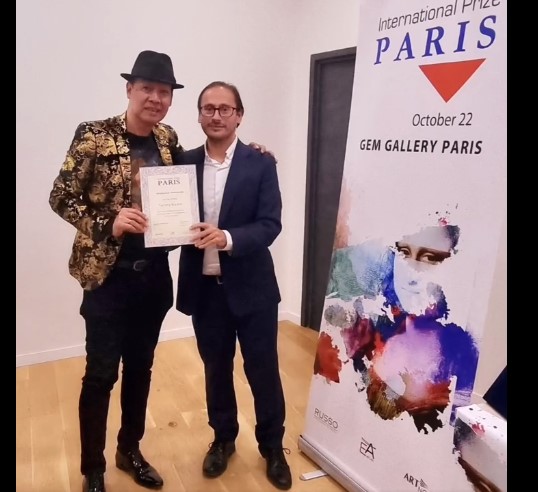 International Art Recognitions
Aquino has recently received another International recognition for his Artworks at the International Prize Paris GEM Gallery.
Tommy Aquino rose to fame with his "The Blond Hair Woman" painting. "The Heart, Body and Soul" and "Sunflowers Field" are some of his well-known masterpieces. He is also recognized as one of the fast-emerging European artists, significantly impacting many curious art collectors to bag his masterpieces.
hector pascua, pictures: tommy aquino