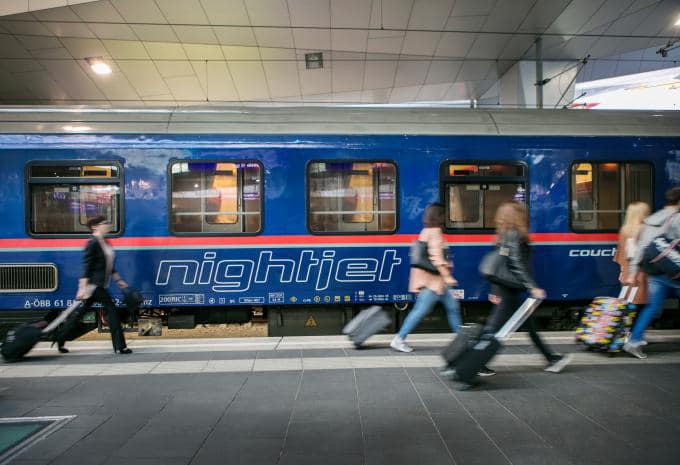 Rail passengers from Austria will now be able to travel to UK with just one change of train, following the launch of a new sleeper (Nightjet) service.
Austria's state railway company ÖBB started running sleeper trains to Brussels – with onward connections for the Eurostar to London and Kent.
It means passengers can depart Vienna central station after dinner at 8.38pm and arrive directly in Brussels Midi station at 10.55am the next morning after a night's sleep, in time for a morning meeting.
Those continuing to London can board the 12.52pm Eurostar across the channel, arriving just after 2pm in the British capital in time for a late lunch.
In the opposite direction the sleeper train arrives in Vienna at 8.27am, in time for breakfast. Passengers will also benefit from direct services to the Bavarian capital of Munich, and the Austrian cities of Linz and Innsbruck.
Fares for the Brussels–Vienna portion of the journey start at €29.90 single for a seat, €49.90 for a basic "couchette" bed in a shared compartment, or €89.90 for a bed. Eurostar fares start at €34.00 each way if booked well in advance.
The service will initially only run twice a week in each direction, but ÖBB has indicated that it is likely to become daily once more carriages have been secured.
— wirh reports from ÖBB Website and independent.co.uk
This post has already been read 67 times!