The Austrian government announced drastic measures in the fight against the coronavirus. The announcement would massively affect the public routines oft he Austrians in the coming weeks. Until April 3, major events including demos will be banned.
Federal Chancellor Sebastian Kurz (ÖVP) at a press conference in Vienna announced restrictions and government's measures that would minimize the increase of COVID 19 infections in Austria.. "Although the number of infected persons in Austria is comparatively low, the growth rates make action necessary," the Chancellor said.
The government's measures are divided into three areas. First, travel to and from Italy should be prevented. Thus, an entry ban will be imposed with immediate effect, and the borders will be closed. Only people with a medical certificate may enter the country. Transit is also possible, but only if no stops are made in Austria. The repatriation of Austrians in Italy is currently being organized, after which they will be kept in domestic isolation for two weeks.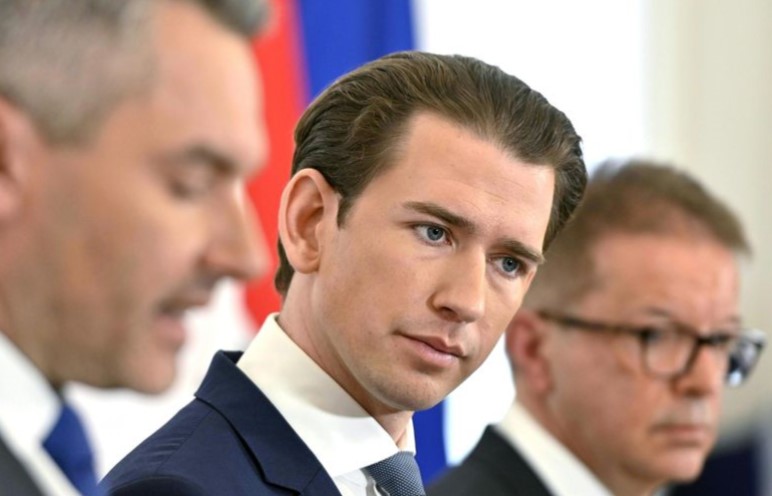 Health Minister Rudolf Anschober said that the spread of the disease in Austria must be curbed. Among other things, this would mean restrictions on events. From Wednesday onwards, all outdoor events with more than 500 participants will be cancelled by decree until the beginning of April, as well as all indoor events with more than 100 participants. Starting Monday next week, there will be no more courses at universities and technical colleges,
The health minister noted that organizers are very willing to refrain from certain events. Closing restaurants is not being considered at present. But sports events could take place without spectators. It is now up to the organizers to implement the government's legal requirements, said Kurz, who also appealed to common sense.
The politicians are well aware that the government's measures will have a major impact on life in Austria. "We must change our lives for a few months", said Health Minister Anschober. In the coming weeks, he said, each individual must consider how to minimize the risk of spreading the coronavirus.
Interior Minister KarlNehammer announced that there would be no more trains and no more flights from Italy to Austria. Transit without a stopover would be allowed, freight traffic would also continue, but with health checks at the border. Austrians returning from Italy will have to spend two weeks in isolation. The government representatives announced that random checks will be made to ensure that these are observed.
— Hector Pascua
This post has already been read 146 times!