Read Time:
1 Minute, 21 Second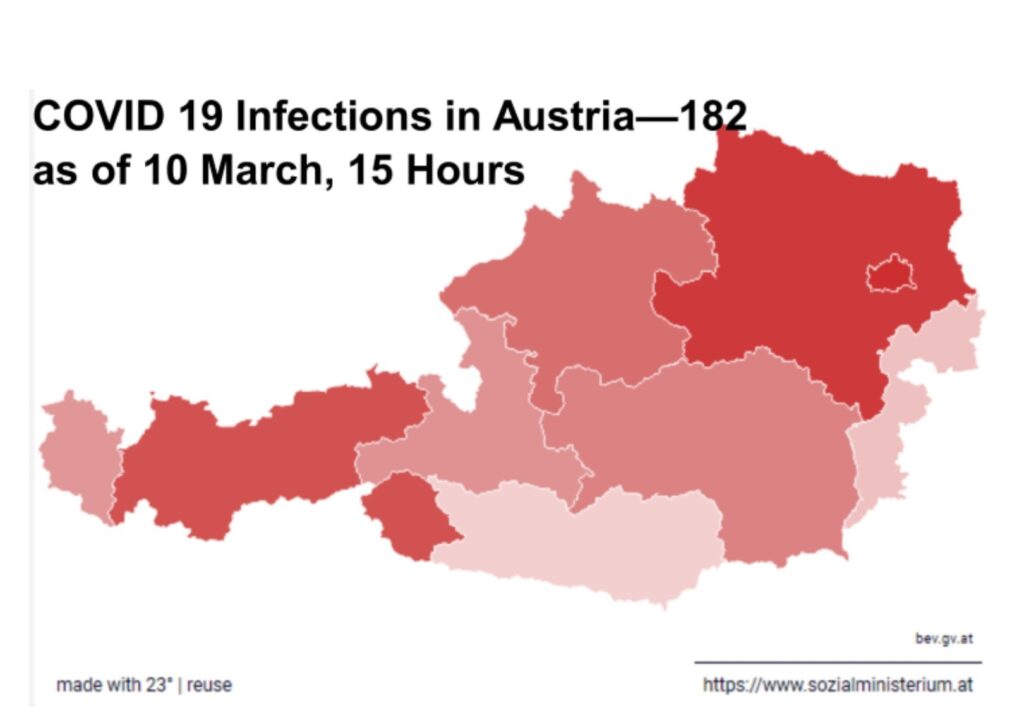 VIENNA. 245 infections with SARS-CoV-2 are registered nationwide. From Monday, 16 March 2020 there will be no classses for pupils from 14 on, from Wednesday there will be a change to supervision for pupils up to 14. The measures are valid until Easter. This was announced by the Austrian Government during a Press Conference conducted on March 11, 2020, 17.30 Hours. Austrian Chancellor Sebastian Kurz headed the press conference.
All over Austria, schools will be partially closed from next Monday onwards to contain the coronavirus. From Monday onwards, school closures will initially affect pupils from the ninth grade onwards. According to data of Statistics Austria, there are currently about 410,000 pupils from the 9th to the 13th grade. They attend an upper secondary school, a vocational secondary school (BMHS), a polytechnic or a vocational school.
From Wednesday onwards, all other pupils will be suspended. This therefore affects the approximately 350,000 pupils at the primary schools as well as the approximately 340,000 pupils at the AHS lower and new secondary schools – in total more than 690,000 pupils (all data: school year 2018/19). For these pupils of the first eight grades, however, childcare facilities in the schools will be provided.
This also applies to the more than 300,000 children under the age of six who are currently attending a childcare facility: they should stay at home if possible, but there will also be childcare for them if possible. It is important that the younger pupils are not taken care of by their grandparents under any circumstances because of the risk of infection.
This post has already been read 194 times!