A special film screening of "Ano ang Kulay ng mga Nakalimutang Pangarap?" (What Are the Colors of Forgotten Dreams?) by Jose Javier Reyes will be held on 31 March 2023, 18.30 Hours at the Haus der Musik Event Hall (Seilerstätte 30, 1010 Vienna, Austria).
The screening is organized by the Philippine Embassy in Austria, in partnership with the Film Development Council of the Philippines (FDCP), in celebration of National Women's Month 2023.
The film follows Teresa, a nanny who dedicated 60 years of service to a middle-class family at the expense of her own happiness and fulfillment. The film stars Rustica Carpio, Ryan Agoncillo, Jackie Lou Blanco, Bobby Andrews, Cynthia Ortaleza, and Kim Rodriguez. 
Tickets are available on a first-come, first-served basis.
Register via the link below:
Women's Month 2023 Film Screening (google.com)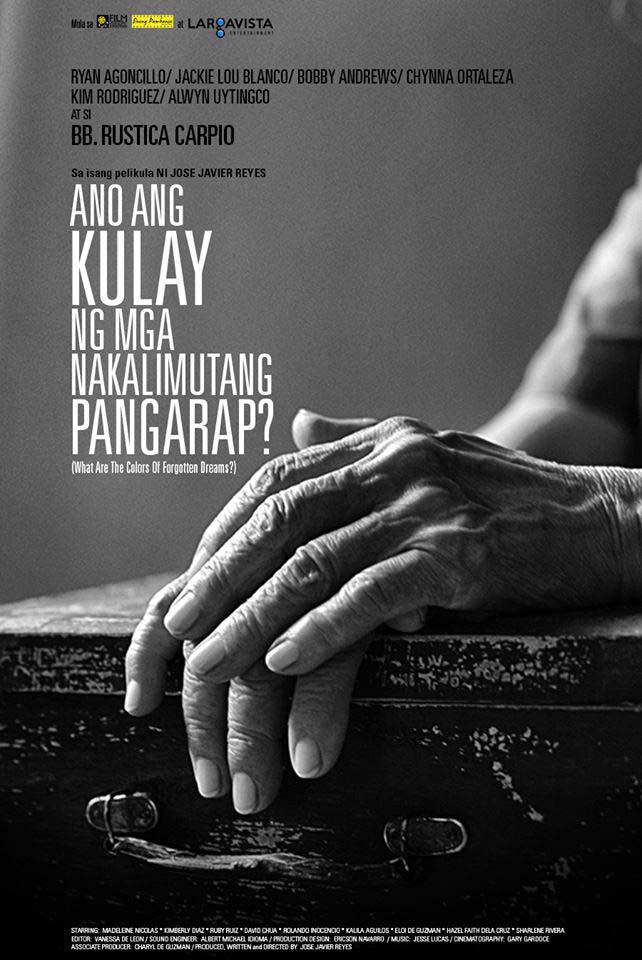 This post has already been read 1691 times!