Read Time:
3 Minute, 34 Second
Scientists are beginning to suspect that some may be immune to Covid-19 without actually having it. And why ventilation becomes even more important than washing your hands.
Have you ever heard the following? Maybe from friends? Or is it even true of yourself? Many people are convinced that they have been infected with Covid-19 before. The slight fever a few weeks ago, unexplainable tiredness and the annoying cold and cough – these are all clear symptoms of sars-CoV-2, aren't they? "Yes, they are, but all in all there are different types of corona viruses and many other respiratory viruses that cause similar symptoms. Unfortunately it is not possible to identify Covid-19 on the basis of these symptoms", explains Professor Heinz Burgmann, Head of the Department of Infection and Tropical Medicine at MedUni Vienna. While corona cold viruses are widespread, SARS-CoV-2 had only very few Austrians, namely less than 1% of the total population. "So if people think they are ill with Covid-19, it is mostly conventional cold viruses, possibly from the Corona family", Burgmann specifies.
Cross-immunity could protect up to 30% of people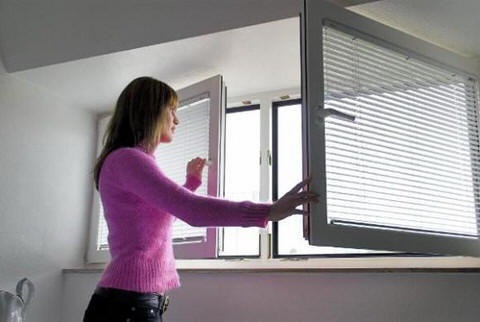 Interestingly, it is precisely these traditional, well-known corona cold or cold viruses that deserve special attention. Indeed, there are first indications that defence cells that recognise these corona cold viruses react to surface components of Sars-CoV-2. In Germany, this was the case for about a third of the test persons, in the USA it was true for 50% of the test persons.
There are no comparable values for Austria, but Burgmann estimates that the number in this country is likely to be similar to that in Germany due to climatic conditions. In plain language: Those who had a "simple" corona cold could be better prepared for Covid-19, i.e. either not get the disease at all or with less serious consequences. Scientists refer to this as "cross immunity". Of course, this assumption is not certain – but research is already being carried out eagerly. Burgmann remains sceptical and prefers to wait for further study results.
Another finding is currently providing fresh material for discussion: after new outbreaks of infection became known just a week ago – for example, more than a hundred people were suddenly infected with Sars-CoV-2 in a church in Frankfurt – researchers are sounding the alarm. They say that ventilation must be much better in closed rooms, because in addition to droplet infection there is a significant increase in aerosol infection. Aerosols are virus particles suspended in the air for a long time, which are expelled with the air we breathe.
In a study, researchers from the NEJM ("New England Journal of Medicine") proved that Sars-CoV-2 can survive for three hours as suspended particles in the air. However, whether one is actually infected always depends on the quantity of the viruses. "The proportion of viruses in aerosols must be very high for an infection to occur at all, and aerosols have a certain, very limited range. In addition, the number of viruses dilutes relatively quickly in the air," explains infectiologist Burgmann.
While smear infections are far less frequent (10% of all infections), droplet infections continue to play the most important role, according to Burgmann. However, aerosol transmission is now at least as frequent, says Christian Drosten, head of virology at the Charité hospital in Berlin. He considers ventilation to be even more important than washing hands and disinfecting. "It's best to do both: wash your hands or disinfect them, and of course enough ventilation," adds Burgmann.
Vigilance is important, especially now that people are coming together again. But outdoor areas, such as open-air concerts or guest gardens, are not the problem. According to Drosten, it is probably not even necessary to keep a onbe or two-metre distance, the wind simply blows the virus away. But in indoor areas it is better to open the windows. An advice that hopefully will be heard and followed in all schools, kindergartens and offices.
Hector Pascua, with reports from the New England Journal of Medicine, Professor Heinz Burgmann, Head of the Department of Infection and Tropical Medicine at MedUni Vienna, KroneBunt, 31 May 2020
This post has already been read 732 times!