Top Sport newspapers and magazines in Austria and Germany report about the transfer rumours of the Austrian top football star David Alaba.
On Saturday, David Alaba lifted the master plate in Wolfsburg for the ninth time at Bayern Munich. Next Saturday, he will play against Leverkusen in Berlin for his sixth DFB Cup win and his sixth "double".
According to "Kronen Zeitung" Bayern München is fighting for David to stay."David is not for sale." The club's Honorary President Uli Hoeneß said.
Latest rumor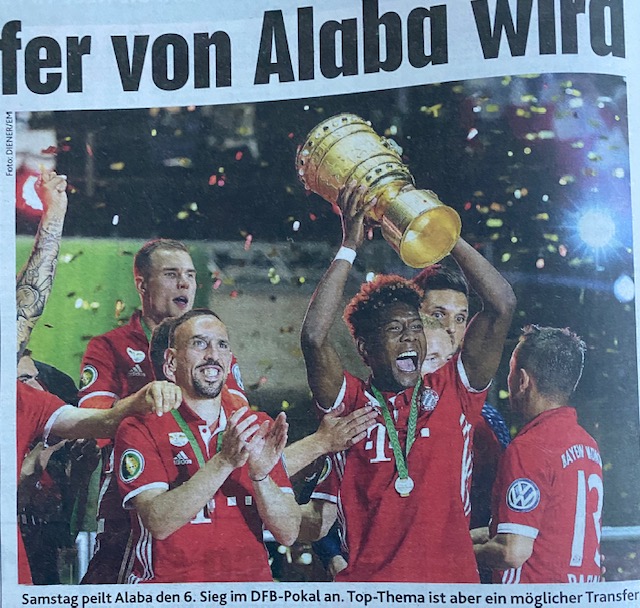 The Italian transfer expert Paolo Paganini (Rai Sport) has now brought the latest interested party to the table: Juventus Turin. Furthermore, Paris St-Germain and Chelsea have officially expressed their interest in Alaba. Another hot candidate is Real Madrid. Barcelona are also still interested, but seem to have limited capacity to act due to financial problems on the transfer market.
Insiders say: "A change is quite likely. Alaba has experienced everything in his twelve years in Munich. At 28, he is now in the best age for change."
Hector Pascua, Source: Kronen Zeitung and Kicker
Pictures: Kronen Zeitung and sportv2.orf.at
This post has already been read 60 times!